We are so excited to welcome Miss Autumn back this year as a classroom teacher!! My name is Autumn Richard. I graduated from Northwestern State University in December 2022. I have been a Reading Interventionist at LeBlanc Elementary since January 2023. I am excited to become a classroom teacher for the upcoming school year; and, I am so thankful to be a part of the Lion family!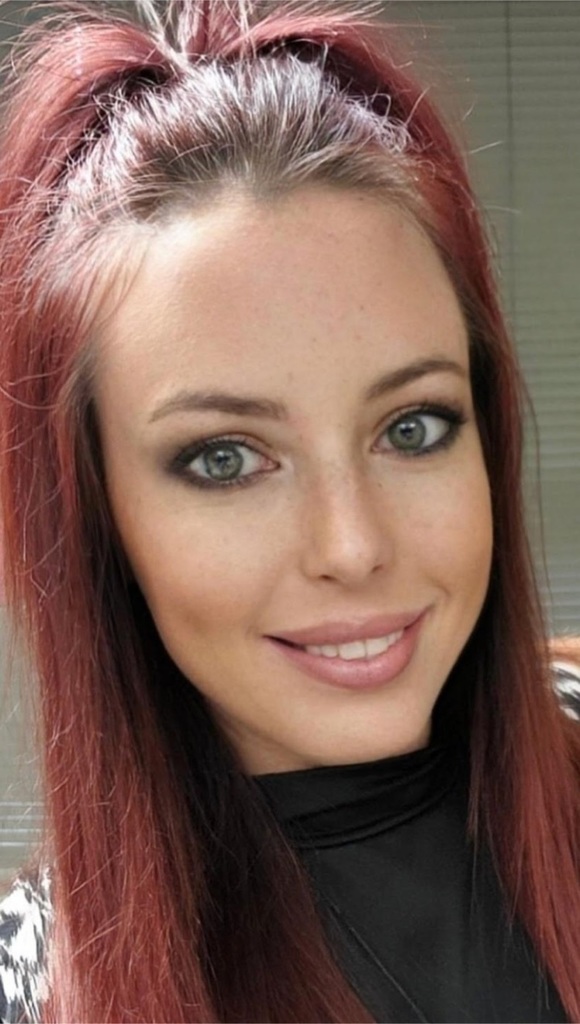 School Supply List for 2023-2024 have been posted on the homepage at vpsb.net. Click the School Supply Button for more details.

We would also liketo Welcome Cailin Dubois to the LES Kindergarten team!! We are so excited to have you join us!! Hi, Lions! After living in Baton Rouge for the past two years teaching Kindergarten, I am thrilled to be back home in Vermilion Parish! I married my best friend in July of 2021 and we welcomed our sweet baby girl in December of 2022. I look forward to meeting and learning from everyone at Leblanc Elementary. Go, Lions!💚💛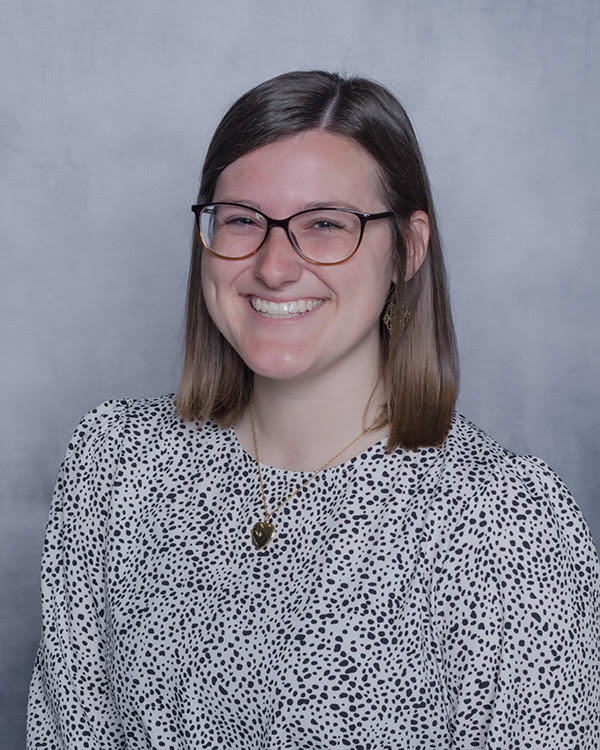 Hey Lion Fam, It's time to welcome more awesome team members for the 23-24 school year! First up today is Kathryn Duhon! We can't wait to meet you! Hi, my name is Kathryn Duhon. I am from Lafayette Louisiana, but I currently live in Abbeville. I have an amazing husband and together we have 4 children. I graduated from University of Lafayette in 2015. In my spare time I enjoy spending time with family and friends, shopping and going to the movies. I am excited about 2023-2024 school year and honored to be apart of the LeBlanc Elementary School team.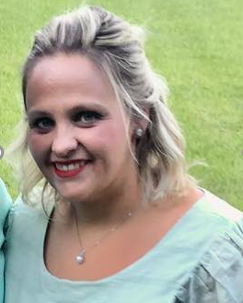 We are super excited to introduce you to incoming Second Grade Teacher - Elise Mouton!!! My name is Elise Mouton and I am thrilled to be joining Leblanc Elementary for the 23-24 school year. I graduated from UL in December, and I am pursuing my masters degree in Curriculum and Instruction. I have been substituting since graduating, so this will be my first year teaching! I'm looking forward to meeting everyone! Welcome Elise!!! 💚💛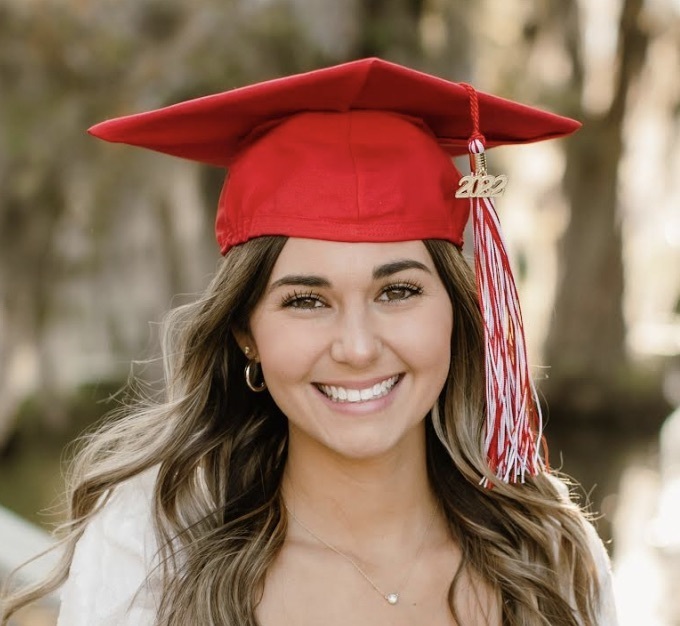 Calling all fourth grade students planning to join band for the 23-24 school year!! Please be sure to attend the meeting tonight, with a parent/guardian.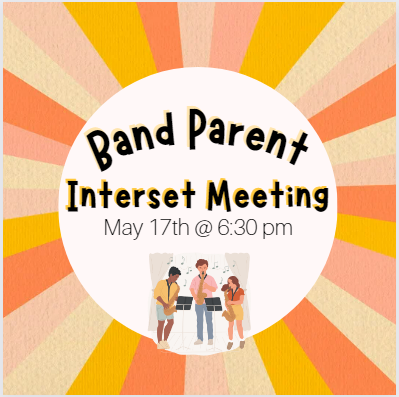 Hey Lions!!!! It's an absolutely beautiful day welcome Ms. Lynn Frederick who will be teaching ELA/SS in fifth grade next year!!! I'm a 30+ year veteran teacher and have taught every grade from 1-8 across 3 states. I also have military background in the U.S. Army and Air Force. I have 2 amazing daughters, a granddaughter, and another due in June. I am very excited and honored to join your school and be a part of an amazing team!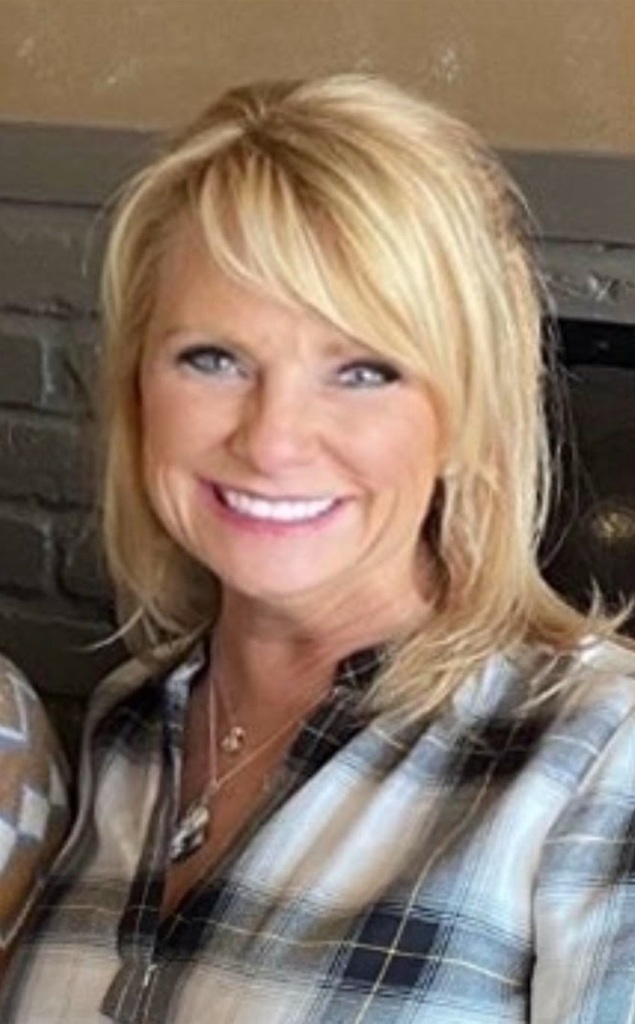 It's that time of year again Lions!!! We are so excited to begin introducing you to the incredible teahcers joining our faculty for the 23-24 school year!! First up, please help us welcome Ms. Daedra Howard to our Kindergarten team!!!! Hello LeBlanc community! My name is Daedra Howard and I am so excited to join the LeBlanc family. I am from New Orleans and graduated from Nicholls State in 2020! Geaux Colonels! I have worked with many children of different ages and abilities. I'm excited to play a role in developing young minds and helping them become the best version of themselves. I'm looking forward to a great year! Sincerely, Daedra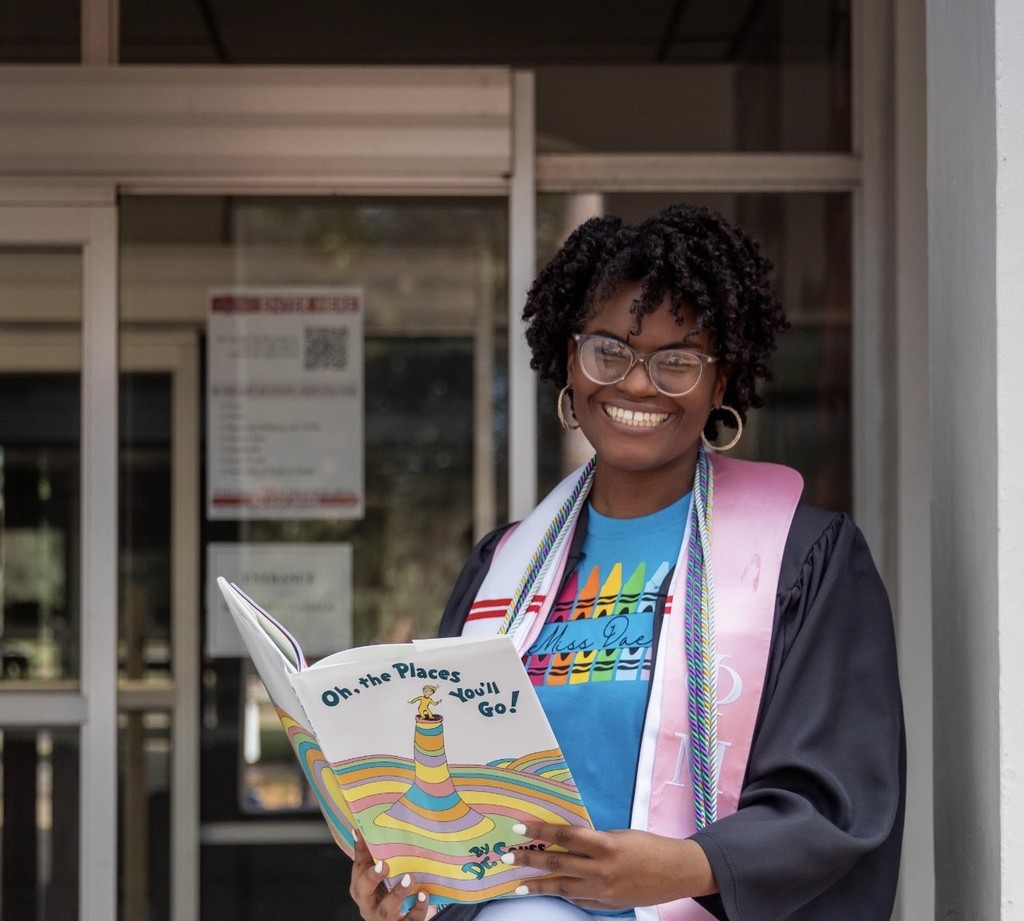 Here is the composite elementary and middle school leap testing schedule for 2023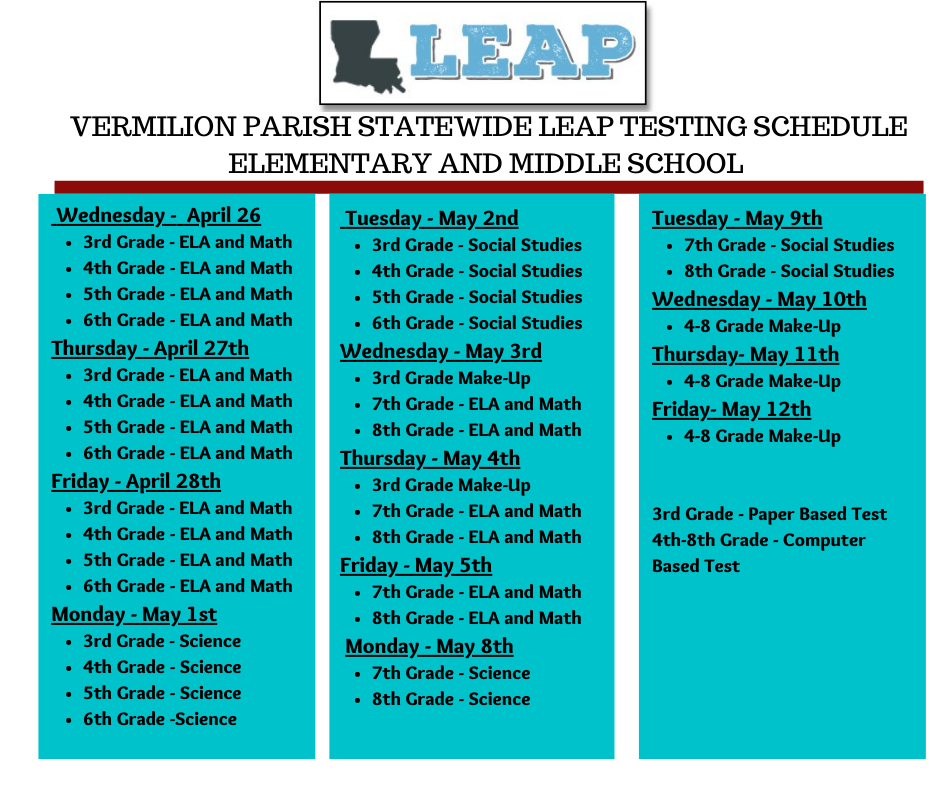 Order your 2022-2023 YEARBOOK today!!! You can order using the order form or online at: ybpay.com Our school code is 14698423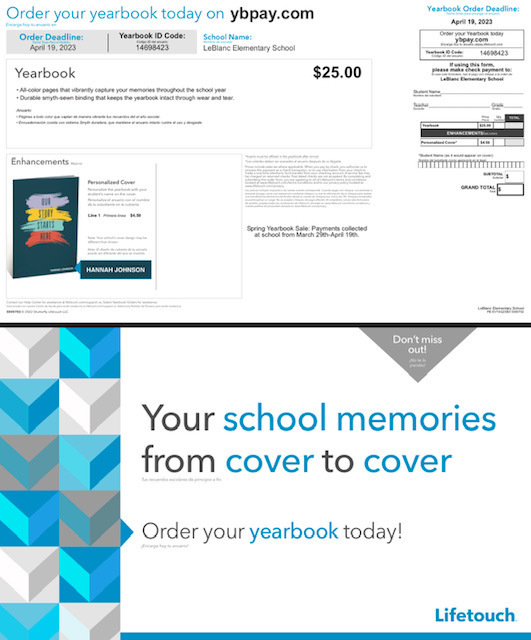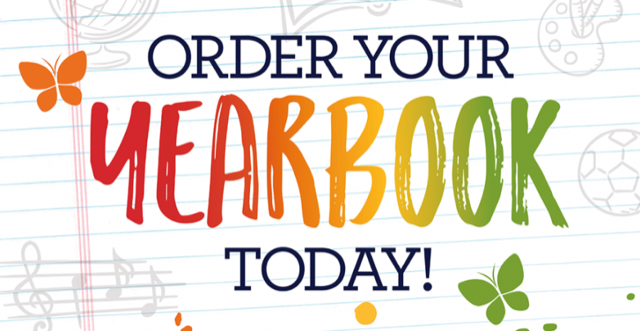 𝗧𝗼𝗱𝗮𝘆'𝘀 #𝗔𝗽𝗲𝘅 𝗹𝗲𝗮𝗱𝗲𝗿𝘀𝗵𝗶𝗽 𝗵𝗮𝗯𝗶𝘁 𝗶𝘀: REALIZE 2 weeks ago, we set out on a quest in search of the key to becoming great leaders, and we solved the mystery. The first letter from each of the daily habits spells out "FACTOR"- Fearless, Adapt, Care, Talk 'em up, Original, and Realize. Today is when we REALIZE that we have all the traits necessary to become the "X-FACTOR" and change the world! 𝗔𝘁 𝗵𝗼𝗺𝗲 𝗰𝗼𝗻𝘃𝗲𝗿𝘀𝗮𝘁𝗶𝗼𝗻 𝘀𝘁𝗮𝗿𝘁𝗲𝗿: The Apex leadership lessons finished today and discovered what it means to be the "X-FACTOR". Awesome job! How can you apply what you've learned at home and school to keep being a great leader all year long? #ApexLeadershipCo #ApexXFACTOR #BuildingLeaders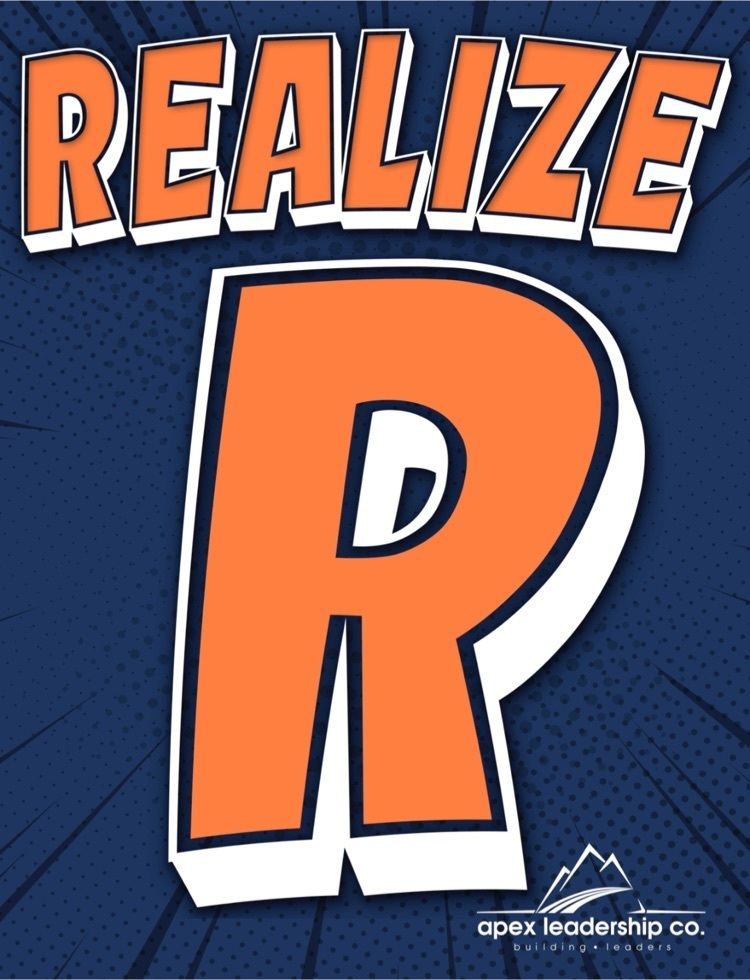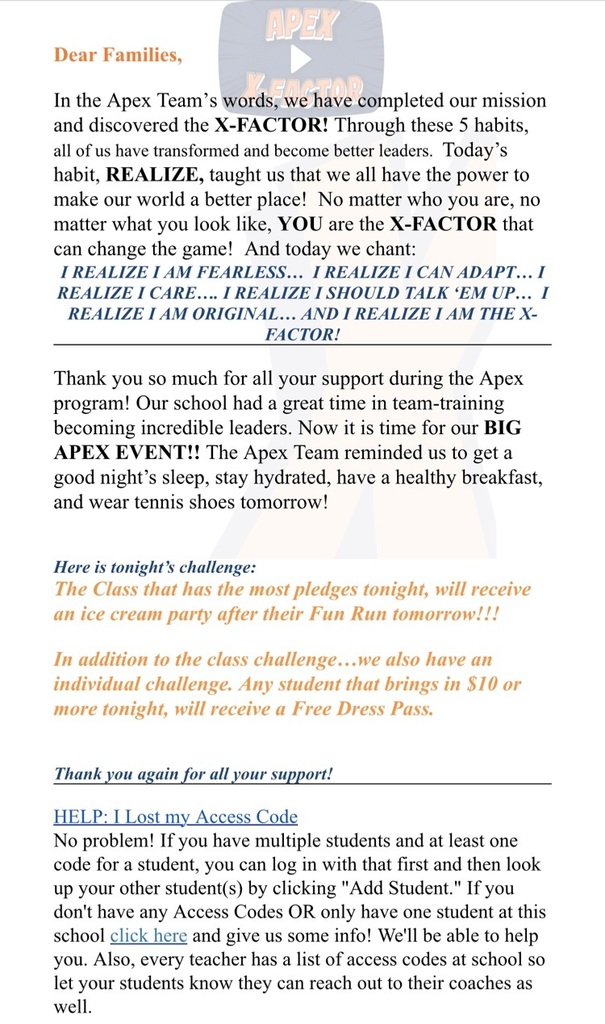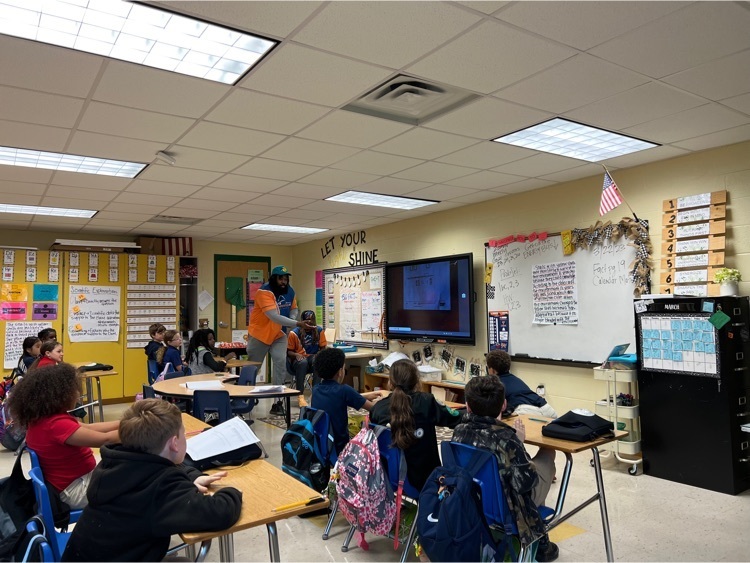 5th graders learned how new substances form when making a mixture of calcium chloride, baking soda, and phenol red solution!!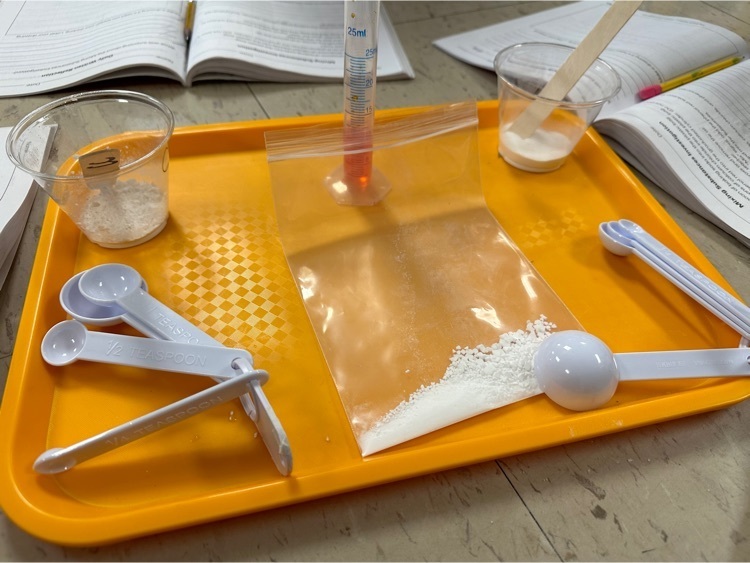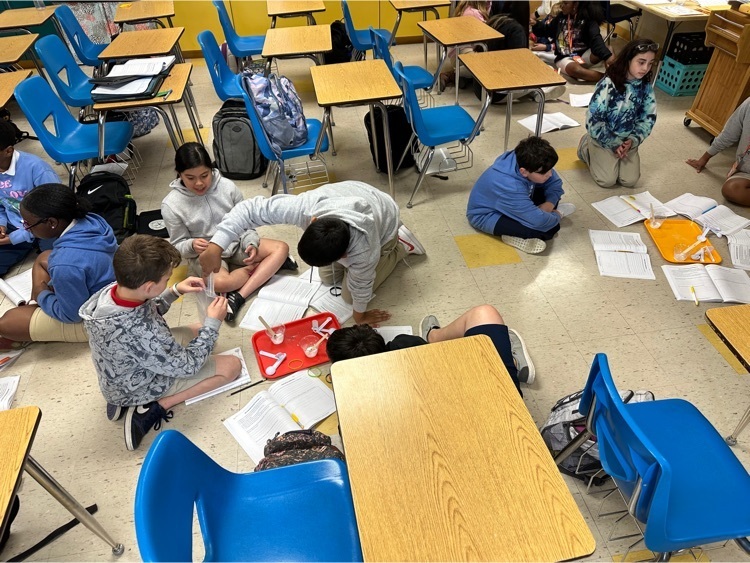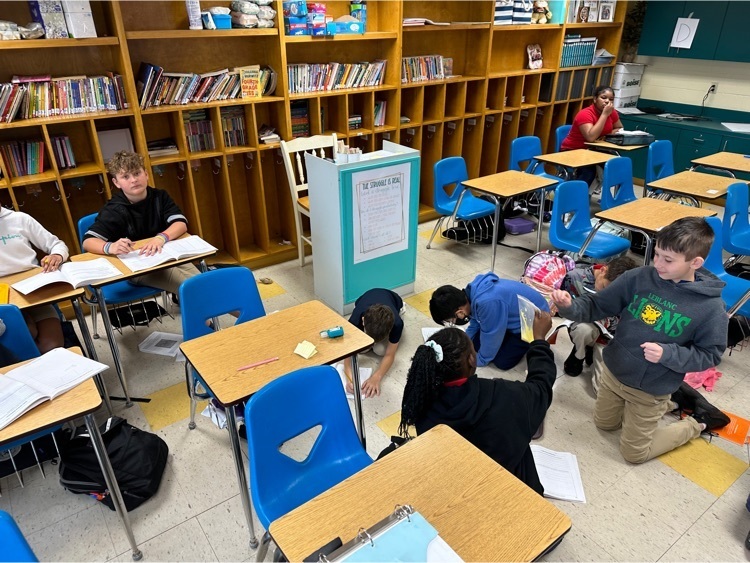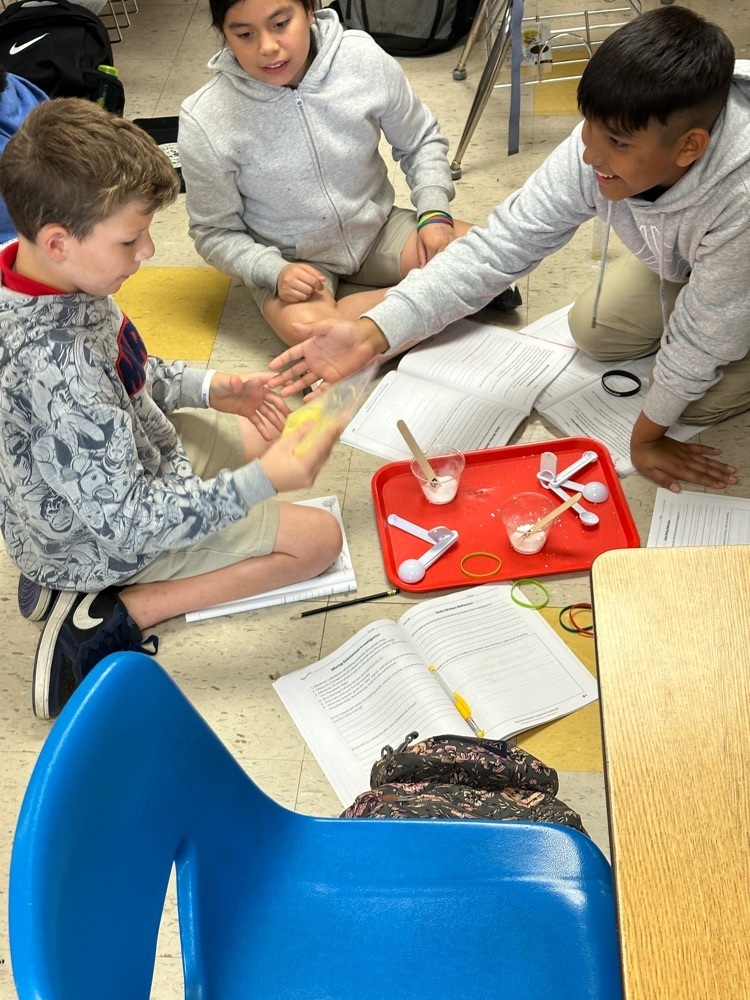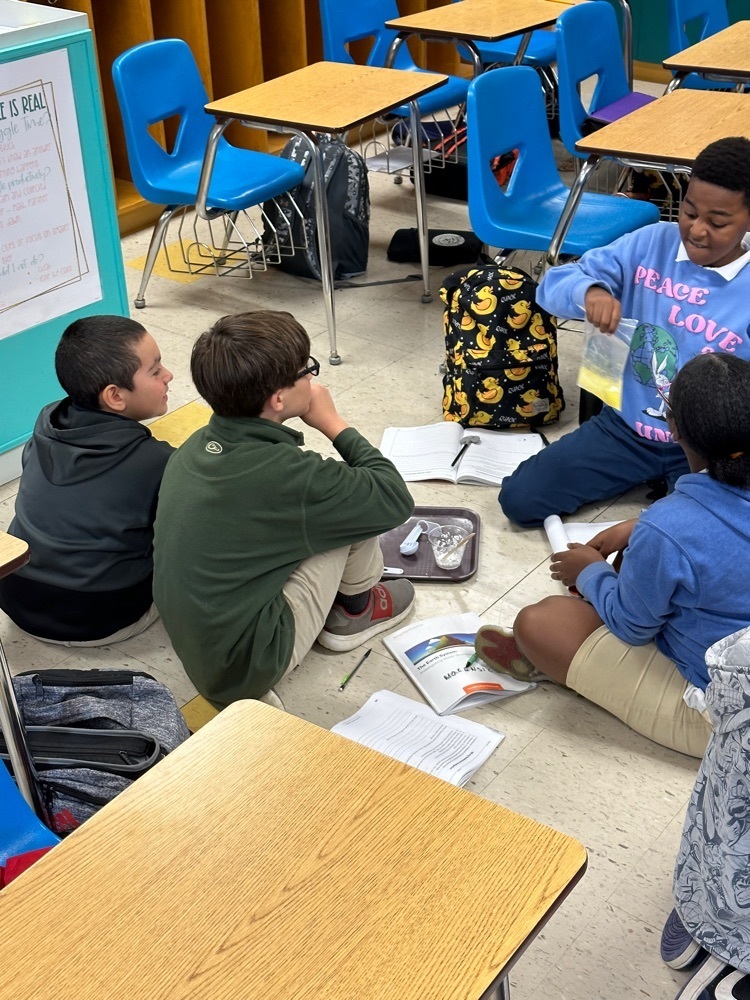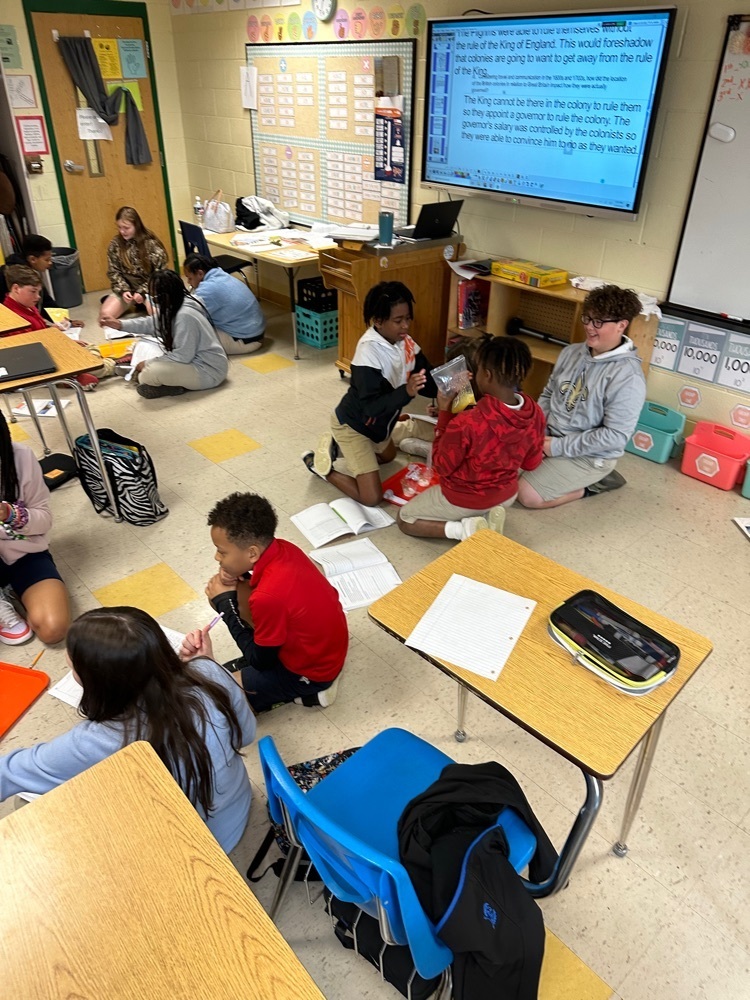 𝗚𝗲𝘁 𝗿𝗲𝗮𝗱𝘆! Our Apex Fun Run event is just around the corner – 03/23/23! 𝗧𝗼𝗱𝗮𝘆'𝘀 𝗔𝗽𝗲𝘅 𝗹𝗲𝗮𝗱𝗲𝗿𝘀𝗵𝗶𝗽 𝗵𝗮𝗯𝗶𝘁 𝗶𝘀: ORIGINAL To be original means you're the first version! It means you are one of a kind! There is only one YOU, and what you bring to the world matters! 𝗔𝘁 𝗵𝗼𝗺𝗲 𝗰𝗼𝗻𝘃𝗲𝗿𝘀𝗮𝘁𝗶𝗼𝗻 𝘀𝘁𝗮𝗿𝘁𝗲𝗿: Help your child think of 5 things that are special or unique about them. What makes them who they are? #ApexLeadershipCo #ApexXFACTOR #BuildingLeaders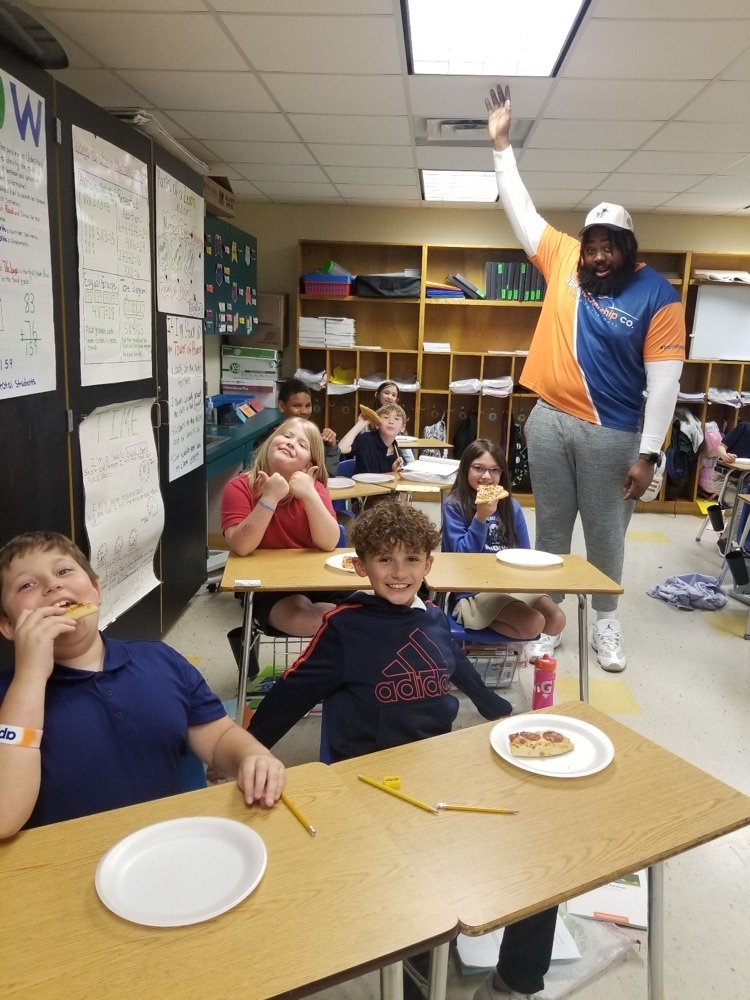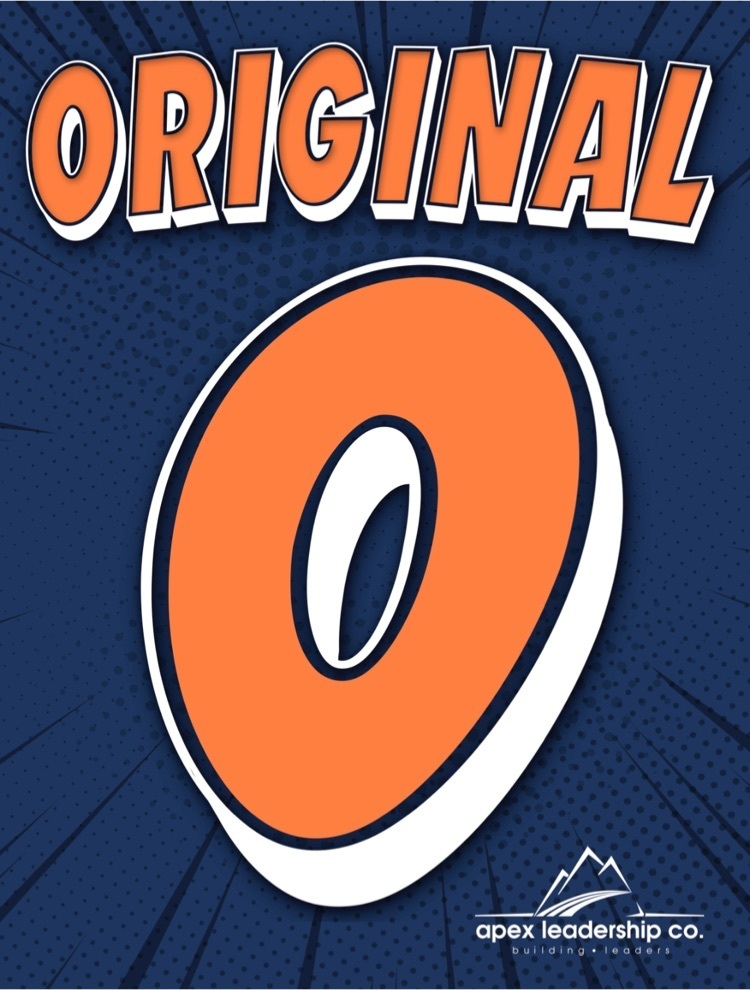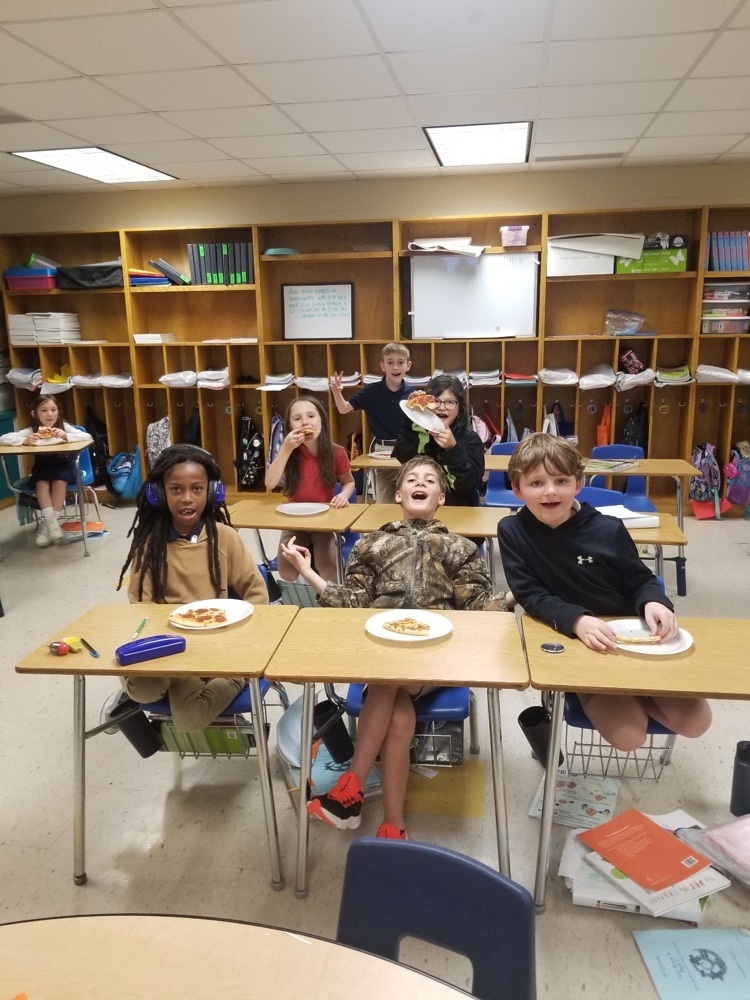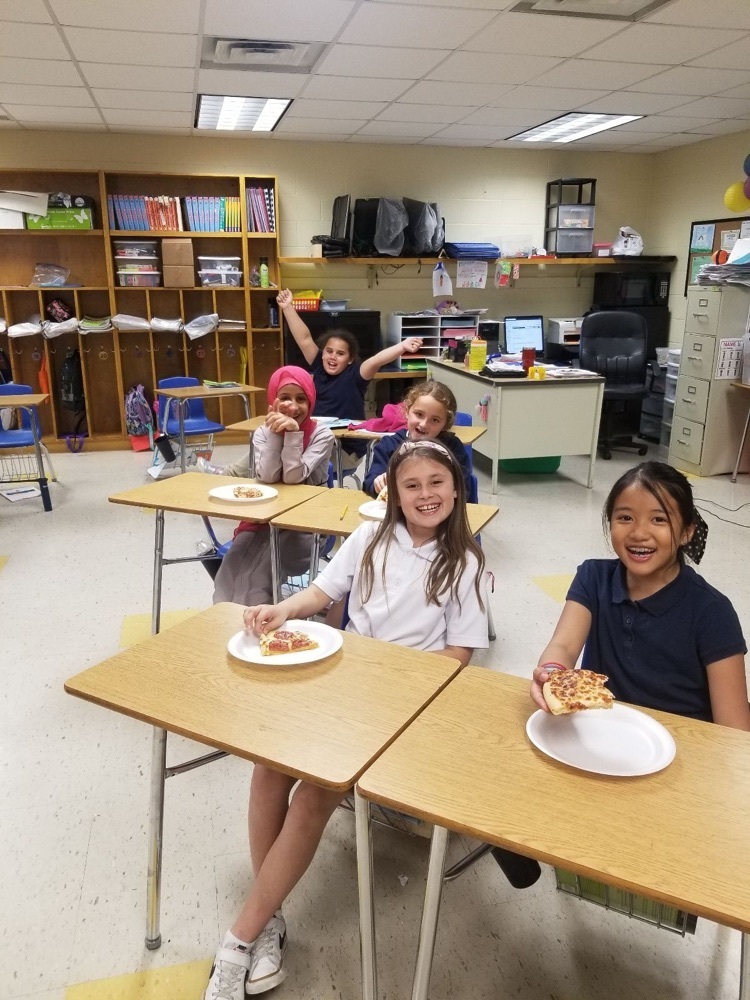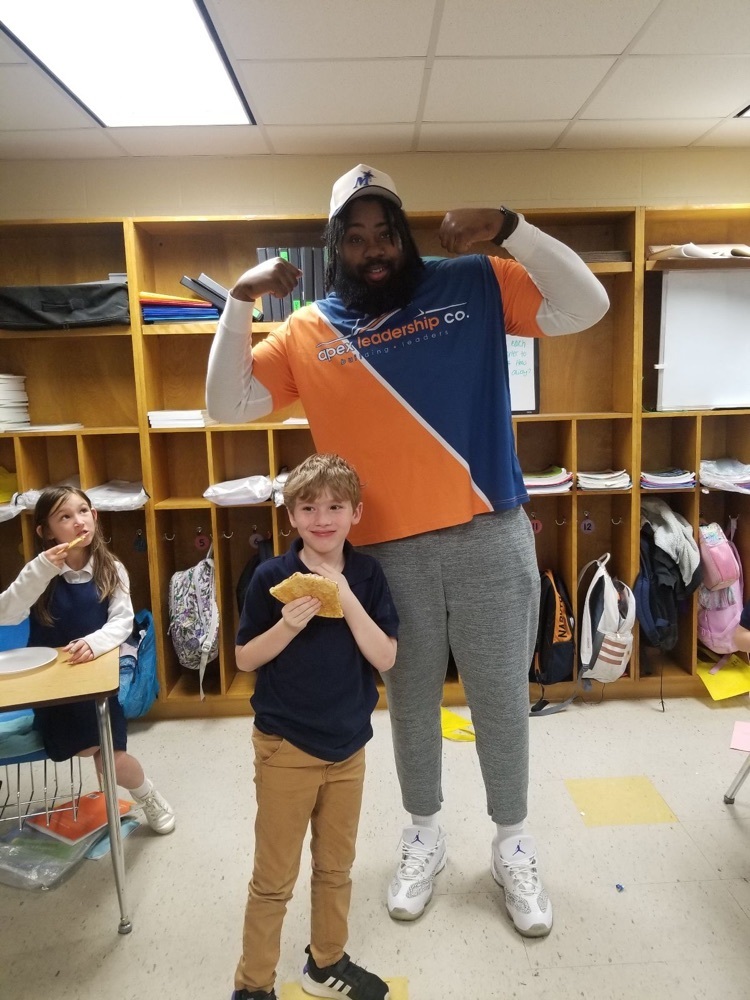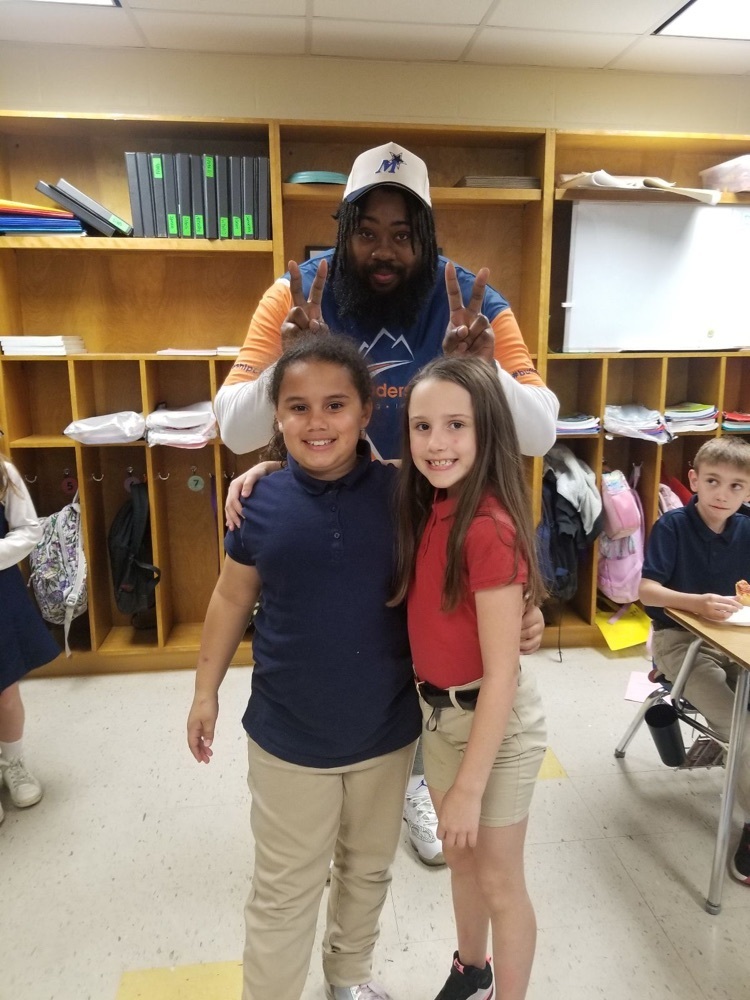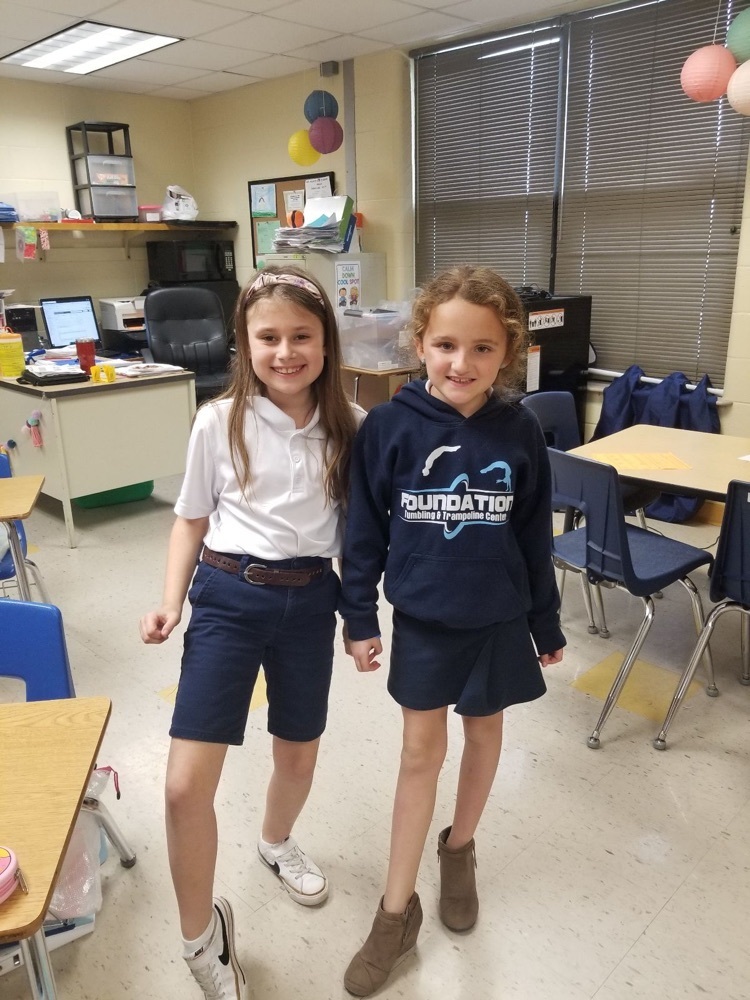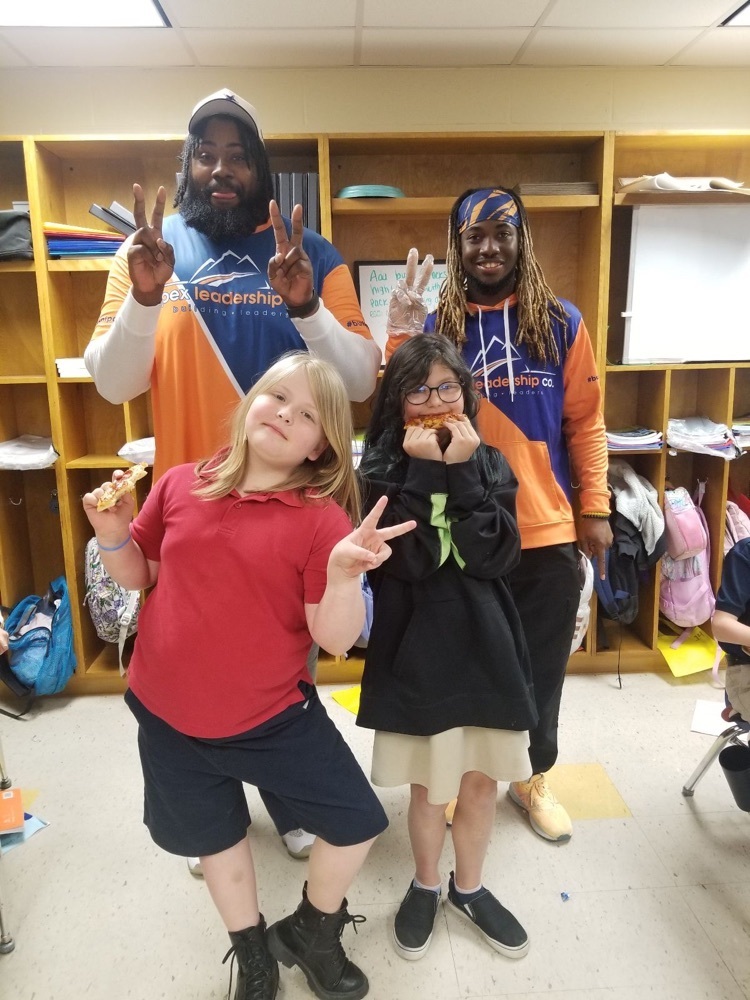 𝗧𝗼𝗱𝗮𝘆'𝘀 𝗔𝗽𝗲𝘅 𝗹𝗲𝗮𝗱𝗲𝗿𝘀𝗵𝗶𝗽 𝗵𝗮𝗯𝗶𝘁 𝗶𝘀: TALK 'EM UP When we talk positively about ourselves it can give us the strength to keep going, the strength to overcome challenges we face. Encouraging others and highlighting their strengths can also bring out the best in them! 𝗔𝘁 𝗵𝗼𝗺𝗲 𝗰𝗼𝗻𝘃𝗲𝗿𝘀𝗮𝘁𝗶𝗼𝗻 𝘀𝘁𝗮𝗿𝘁𝗲𝗿: Ask your child how it feels when someone pays them a compliment or says something encouraging. Talk about ways that they can also make others feel good about themselves. Discuss words and phrases that can turn negative thoughts around, like instead of saying "I can't do that," say "I can't do that, YET." Rather than focusing on being smart or good at something, change the focus to how hard they tried or how much they have improved. #ApexLeadershipCo #ApexXFACTOR #BuildingLeaders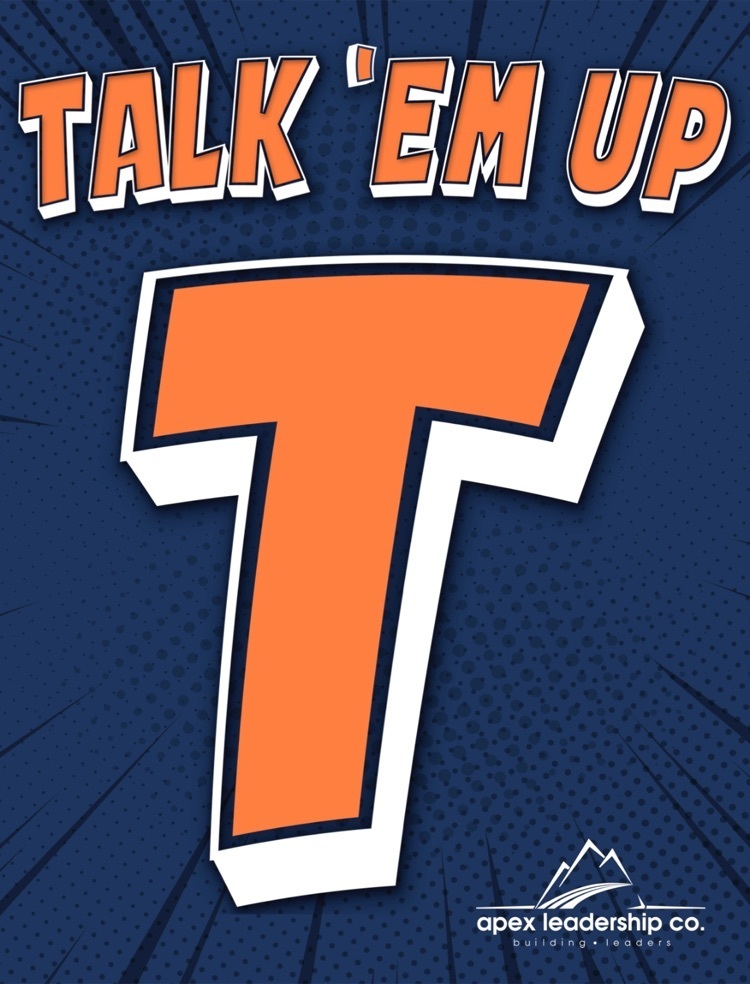 Congratulations to our Physical Fitness Team for placing FIRST at the district meet!! We are so proud of you!! 🥇 Kynlee perro Kyla LeBlanc Jazmon Arceneaux Broderick Wilson Tai Nguyen Karsen Tyler Coached by our PE teachers Julia Gisclair and Natalie Sonnier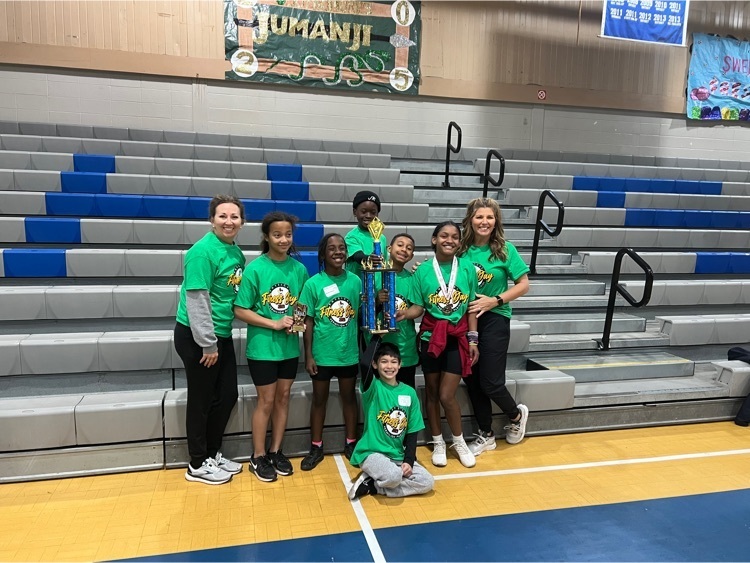 𝗧𝗼𝗱𝗮𝘆'𝘀 𝗔𝗽𝗲𝘅 𝗹𝗲𝗮𝗱𝗲𝗿𝘀𝗵𝗶𝗽 𝗵𝗮𝗯𝗶𝘁 𝗶𝘀: ADAPT To adapt means we are able to adjust to different situations, especially when they're out of our control! 𝗔𝘁 𝗵𝗼𝗺𝗲 𝗰𝗼𝗻𝘃𝗲𝗿𝘀𝗮𝘁𝗶𝗼𝗻 𝘀𝘁𝗮𝗿𝘁𝗲𝗿: Talk with your child about a situation they have gone through that required they adapt or change their behaviors or expectations. Do they sometimes struggle with new experiences? What are some things that will help them adjust and feel more comfortable? #ApexLeadershipCo #ApexXFACTOR #BuildingLeaders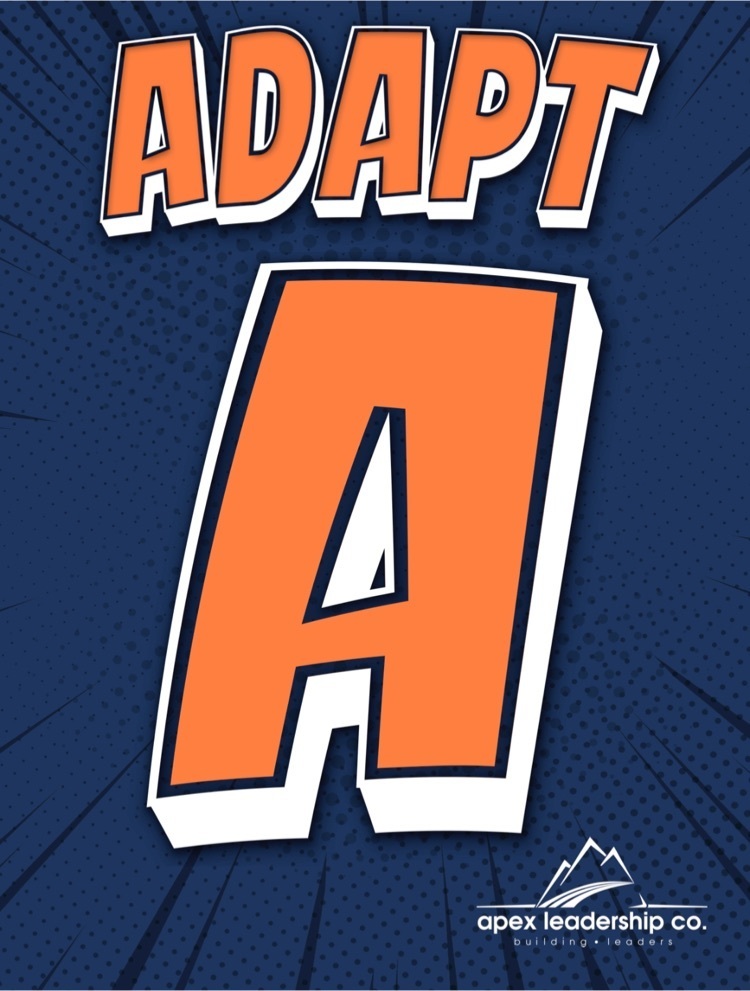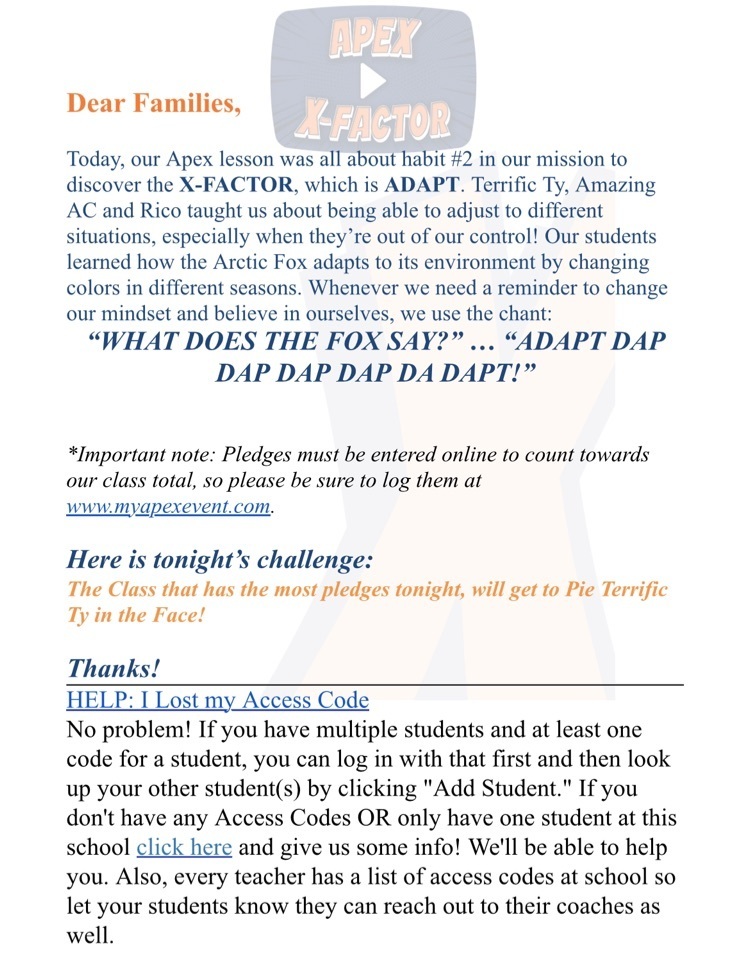 You're invited!!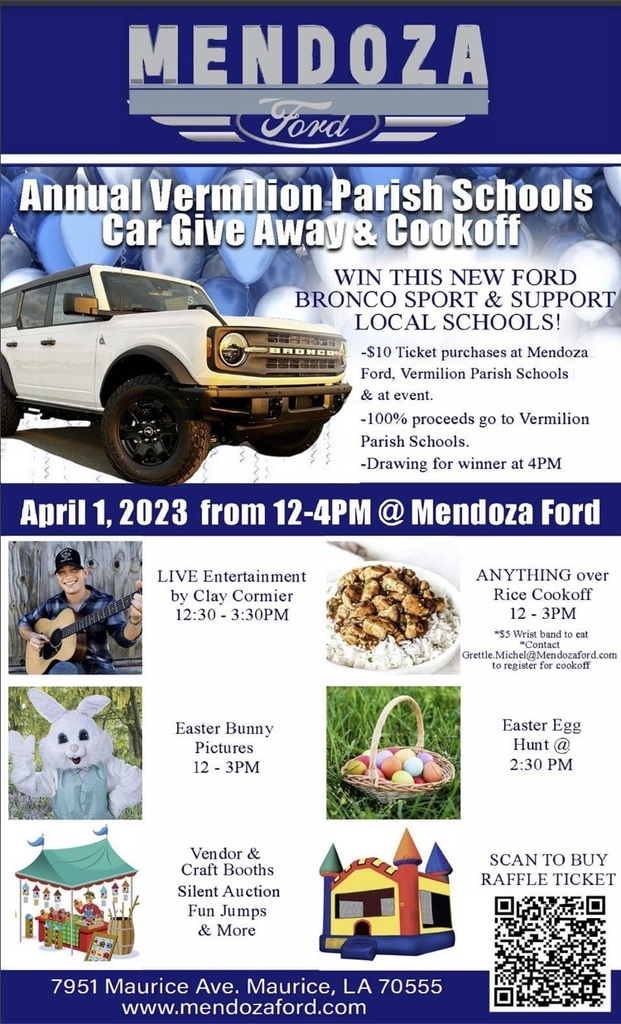 𝗧𝗵𝗲 𝗹𝗲𝗮𝗱𝗲𝗿𝘀𝗵𝗶𝗽 𝗮𝗻𝗱 𝗰𝗵𝗮𝗿𝗮𝗰𝘁𝗲𝗿 𝗽𝗼𝗿𝘁𝗶𝗼𝗻 𝗼𝗳 𝘁𝗵𝗲 𝗔𝗽𝗲𝘅 𝗽𝗿𝗼𝗴𝗿𝗮𝗺 𝘀𝘁𝗮𝗿𝘁𝘀 𝘁𝗼𝗱𝗮𝘆. Over the next 2 weeks Apex will take students on a quest in search of the key to becoming great leaders and learn some important habits along the way. We'll highlight a different leadership habit each day so families can continue the conversation at home. Our first Apex leadership habit is FEARLESS. Being fearless means we're willing to push ourselves outside of our comfort zone. It means we're willing to take the first step into the unknown, even if we fail! 𝗔𝘁 𝗵𝗼𝗺𝗲 𝗰𝗼𝗻𝘃𝗲𝗿𝘀𝗮𝘁𝗶𝗼𝗻 𝘀𝘁𝗮𝗿𝘁𝗲𝗿: Ask your child if they have ever been afraid to try something new because they thought they wouldn't be able to do it well. Talk to them about ways to break down a big challenge into smaller pieces so it is easier to overcome. #ApexLeadershipCo #ApexXFACTOR #BuildingLeaders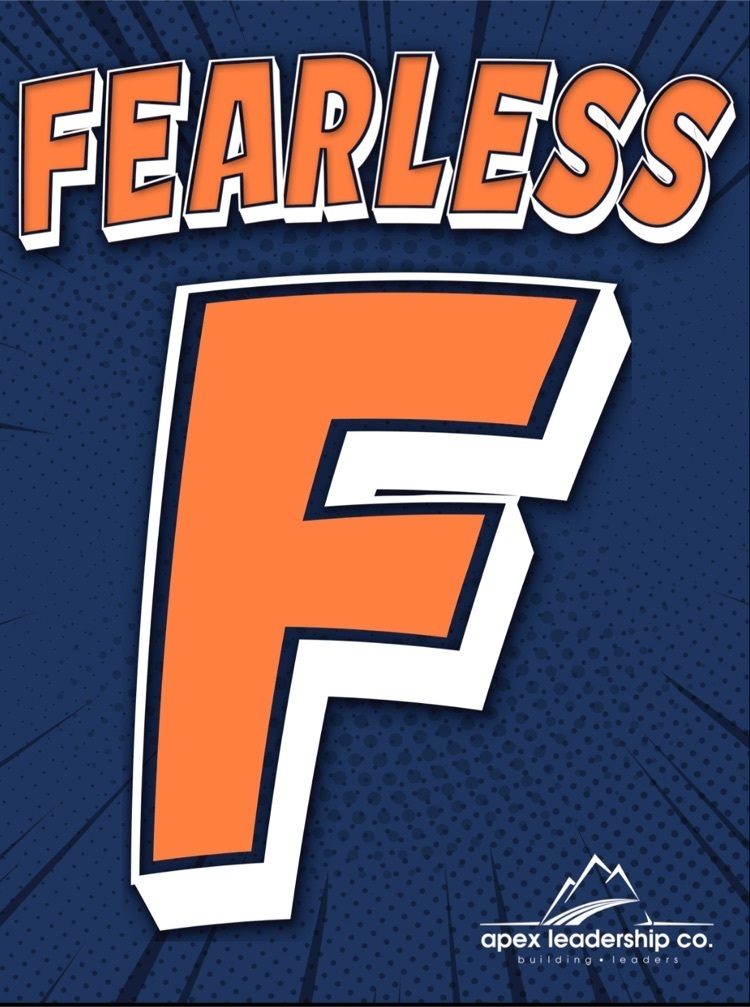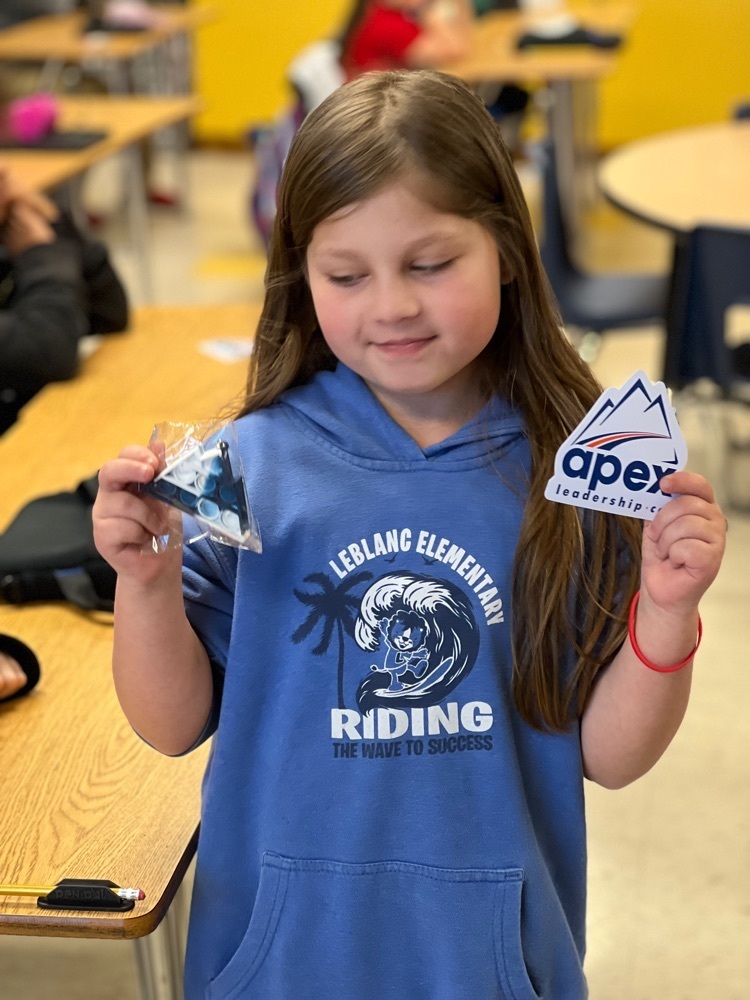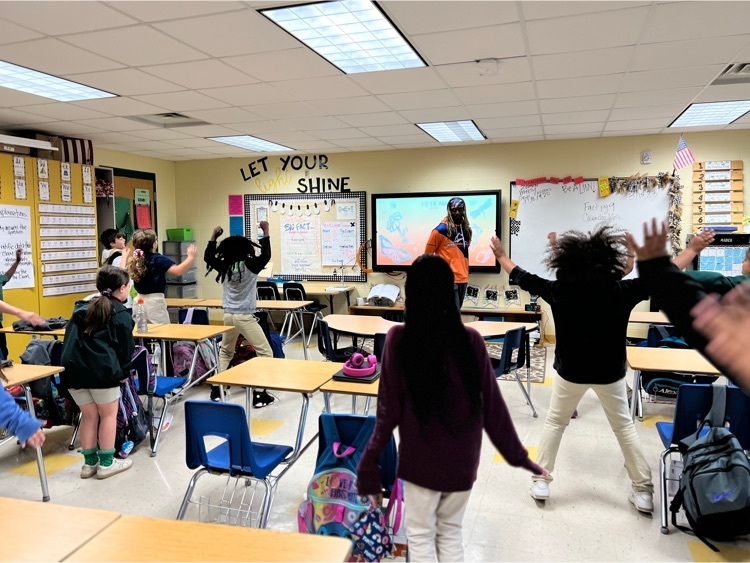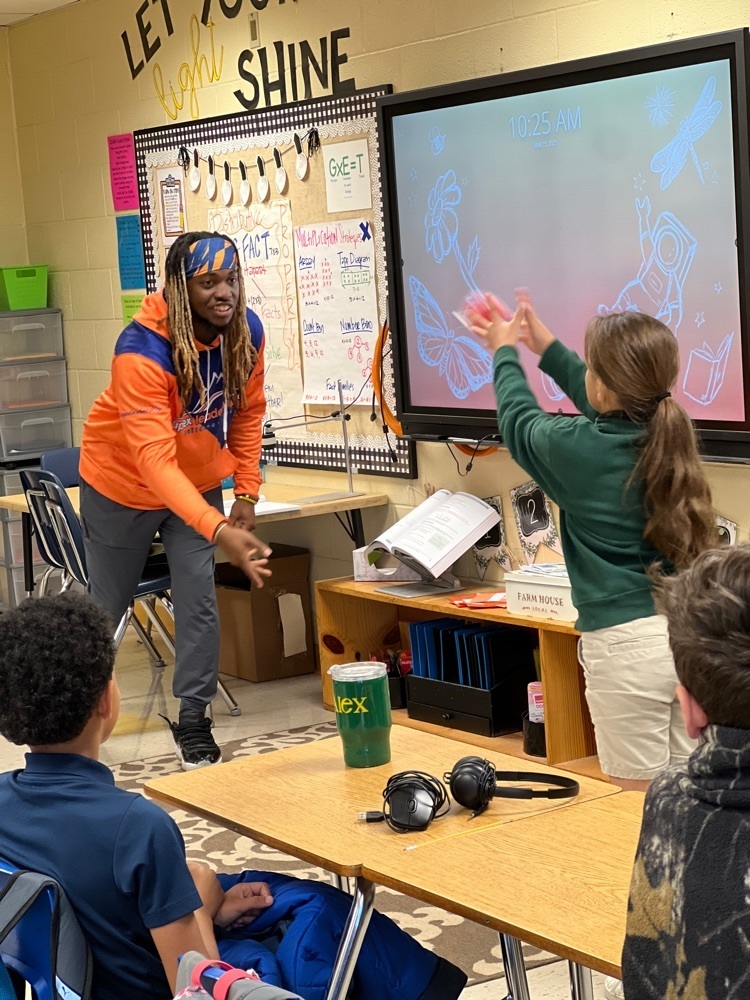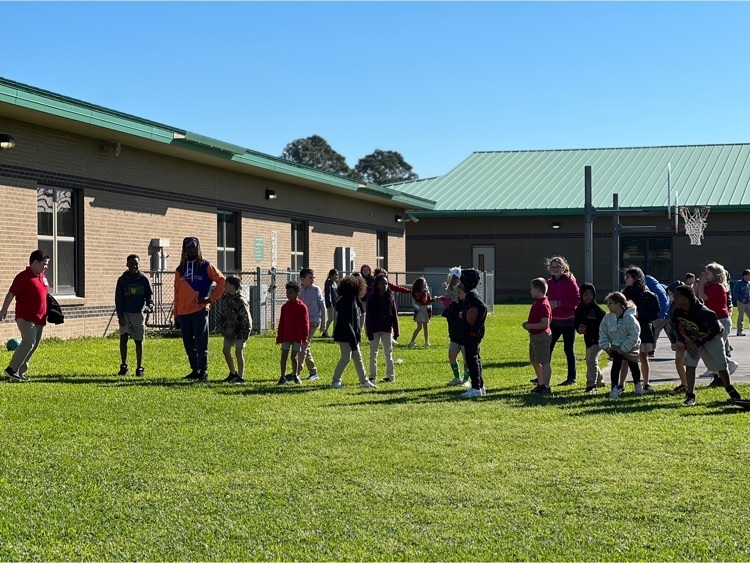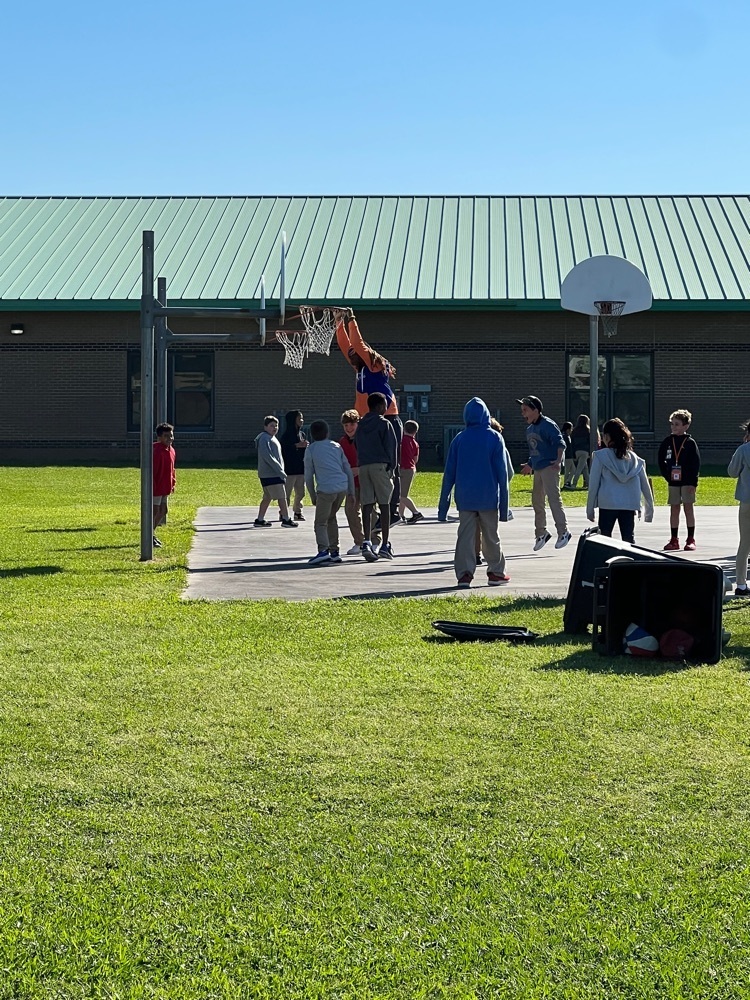 APEX has begun and we can't wait for our Fun Run next week!!! 🧡💙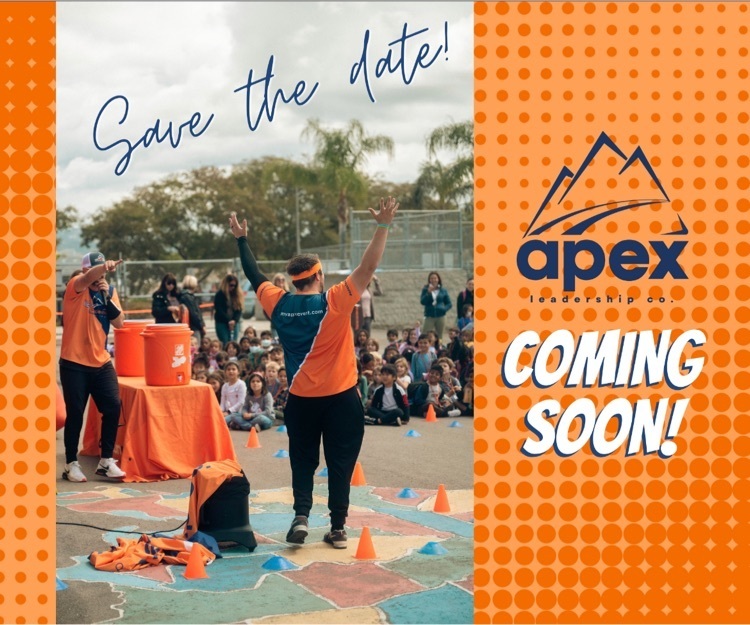 Lion List is exciting this week and filled with many details! Please check out our SMORE Newsletter to prepare for a great week! 🤩
https://www.smore.com/ye369