Habit of the Month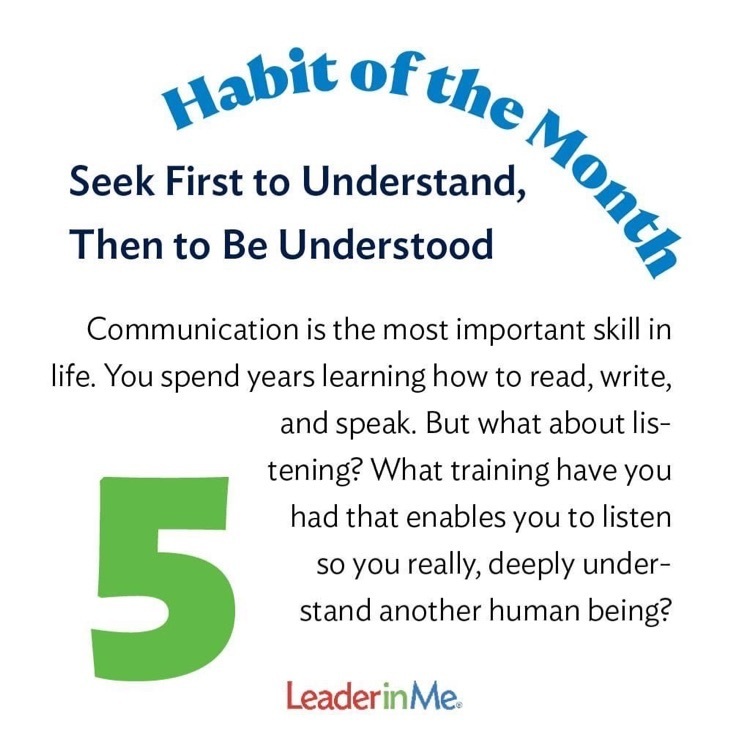 Our BETA's are excited to show you what they've been working so hard on! See you tonight!!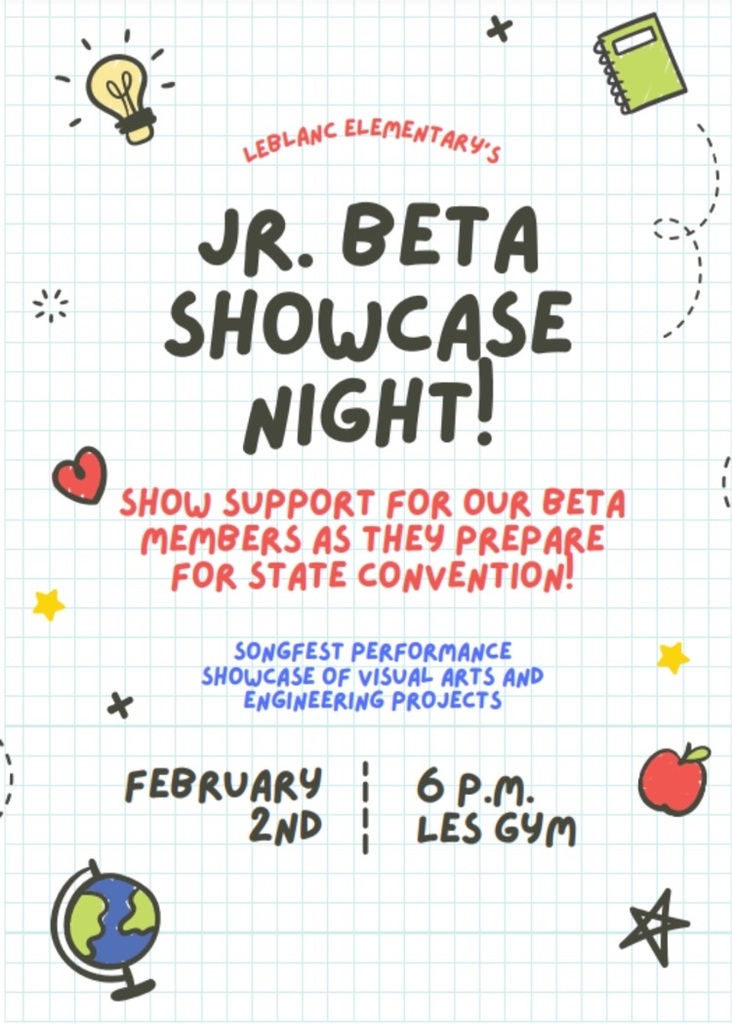 If you are an active twitter user, please consider following our new Vermilion Parish School System account. The handle is @vpss_vermilion You can also click the twitter button on the bottom of any homepage to join.

Check out the new Vermilion Parish School System Twitter feed. It can be accessed on the bottom of the homepage or the handle @vpss_vermilion.

Lion List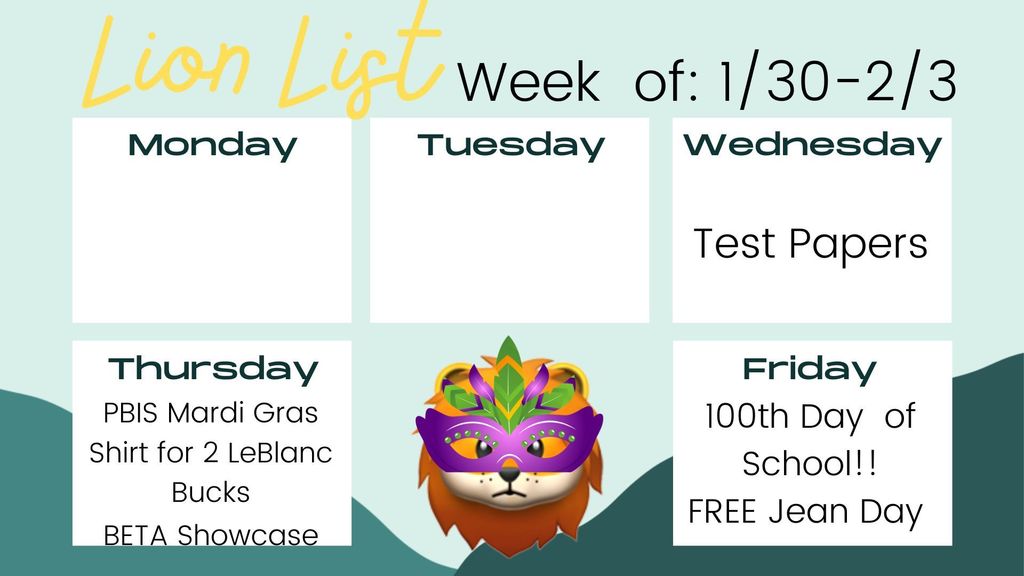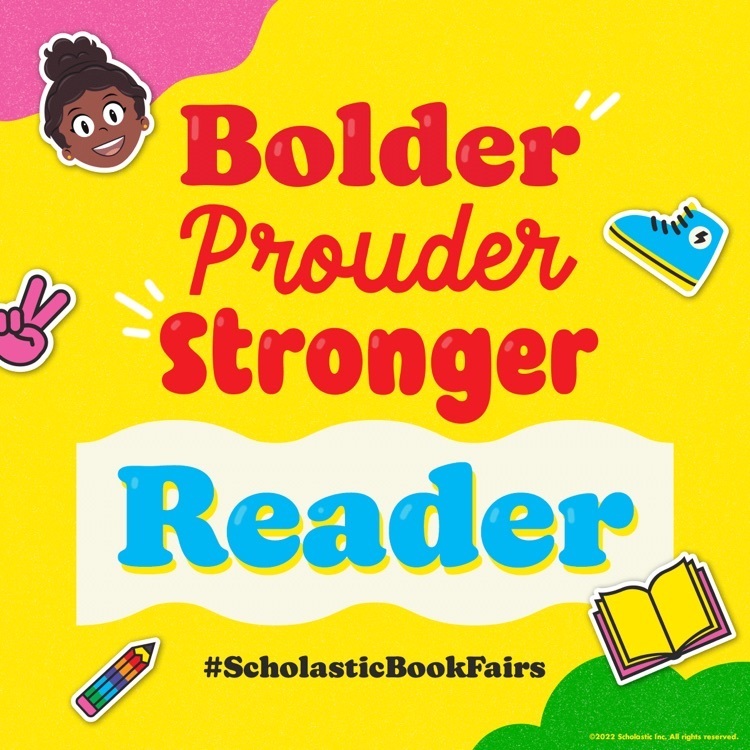 Important Early Dismissal Information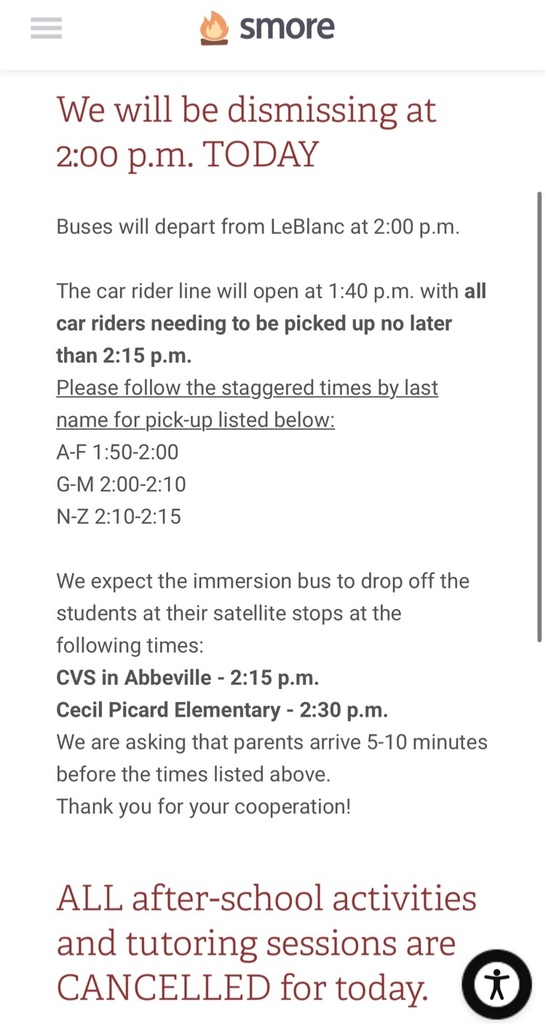 Vermilion Schools Message: Due to the expected severe weather tomorrow, January 24th, Vermilion Parish schools will dismiss 1 hour early: Middle & High schools will dismiss at 1:00 Elementary schools will dismiss at 2:00 Please plan accordingly.

LION LIST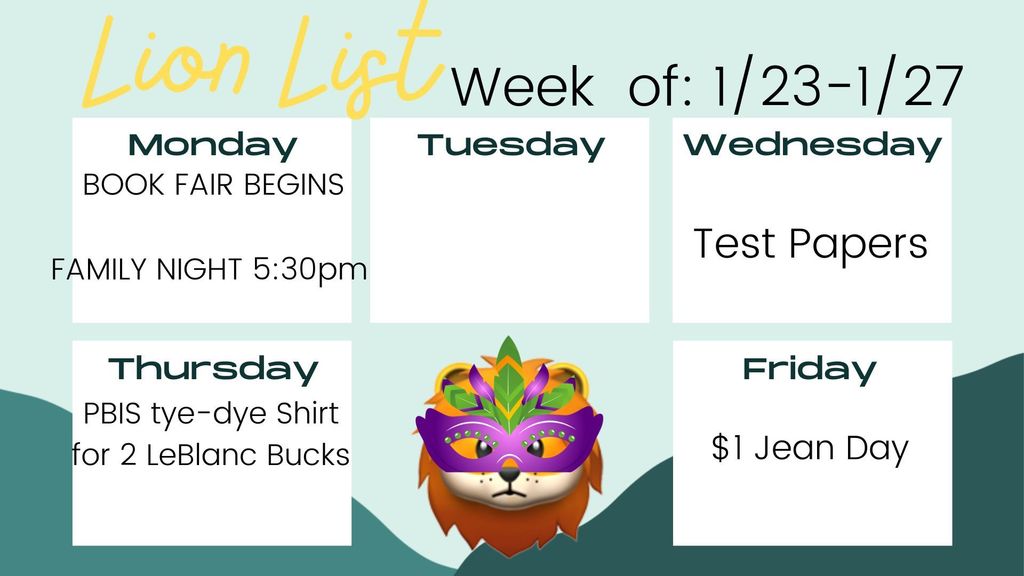 Come join us for a fun, interactive night and explore these activity stations: K, 1st, 2nd grade literacy, Leader-In-Me, LEAP for 3rd, 4th, & 5th grades, and the BOOK FAIR! It all starts with a welcome session at 5:30 p.m. and ends at 7:00 p.m. You are free to participate in activities with your child. Earn points toward an incentive with every activity you complete. Help us reach our school-wide goal of 500 points to earn a big surprise for the entire school! Current Spirit Shirts and past Yearbooks will also be sold tonight!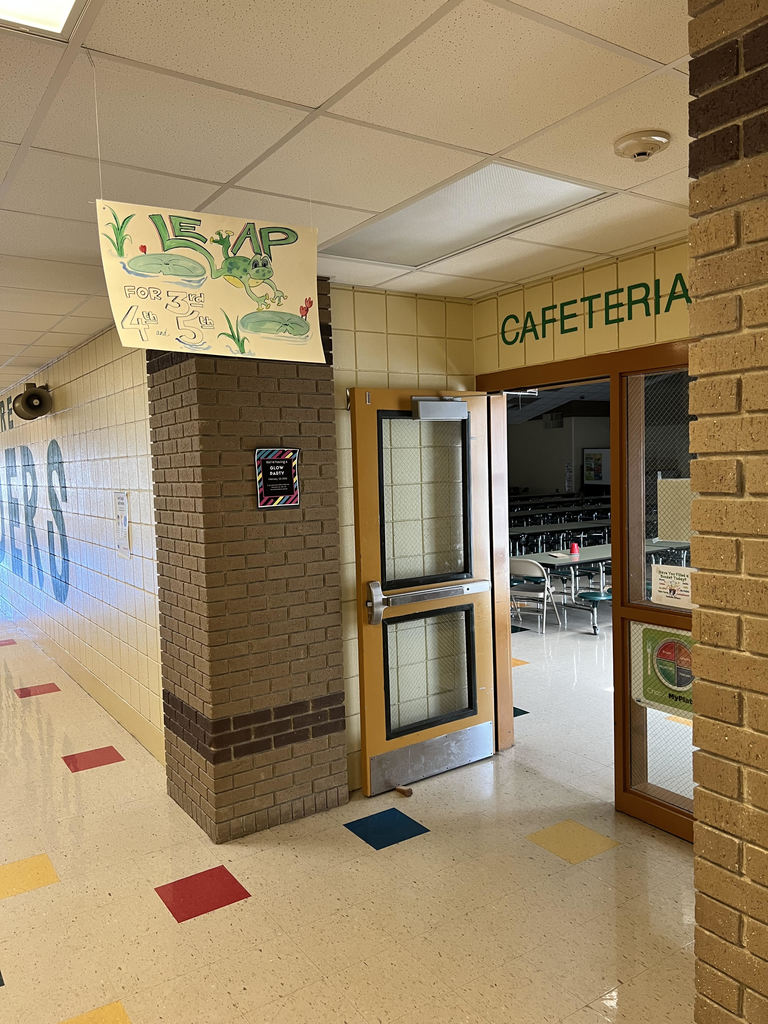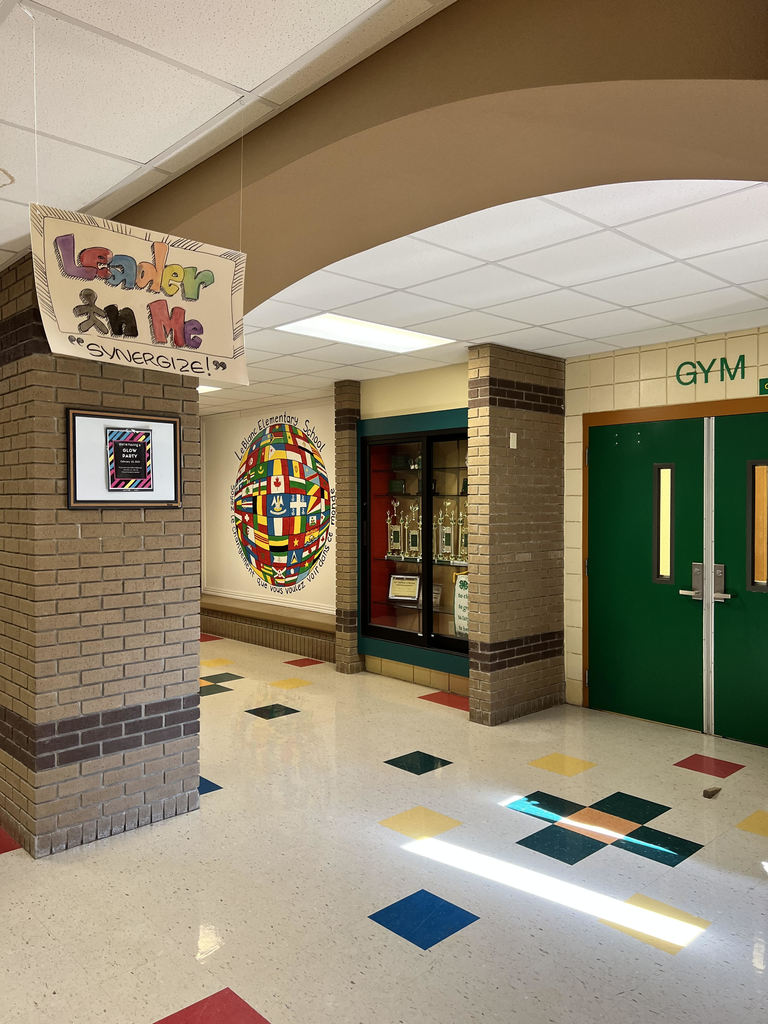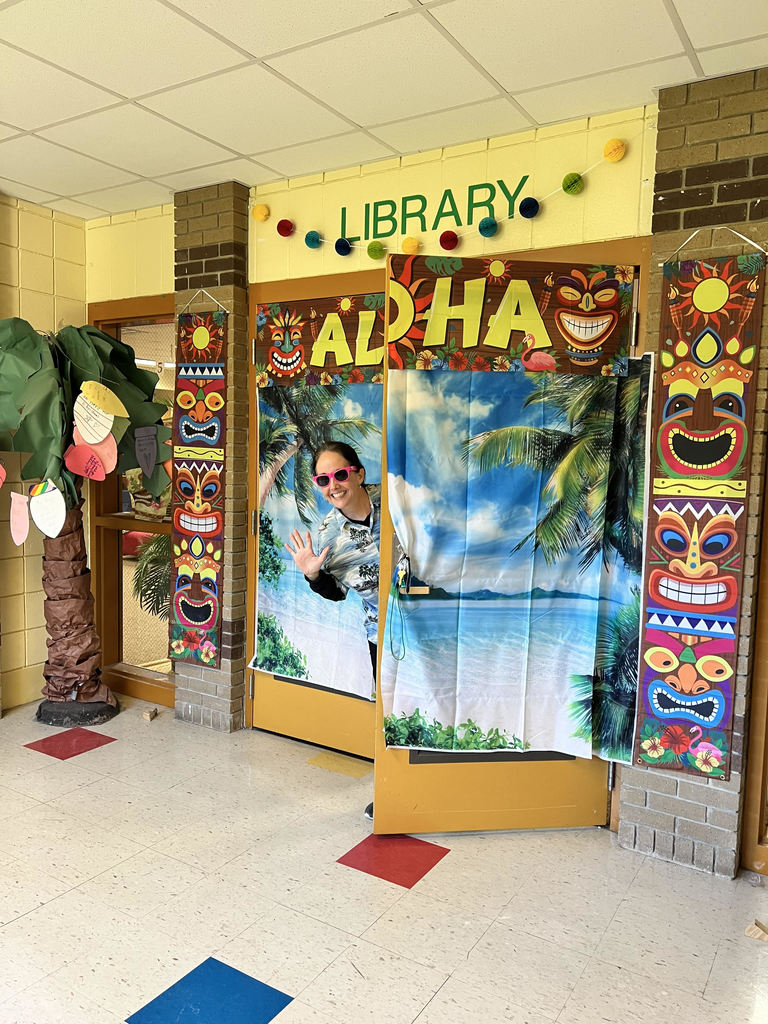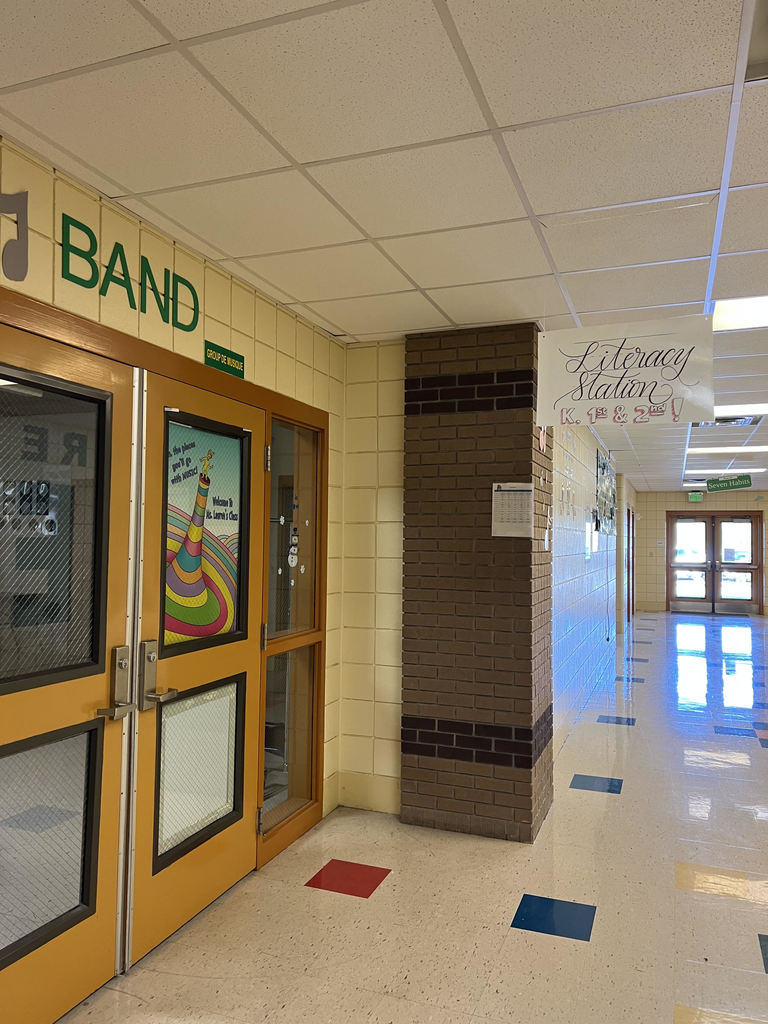 Jr. BETA Showcase!!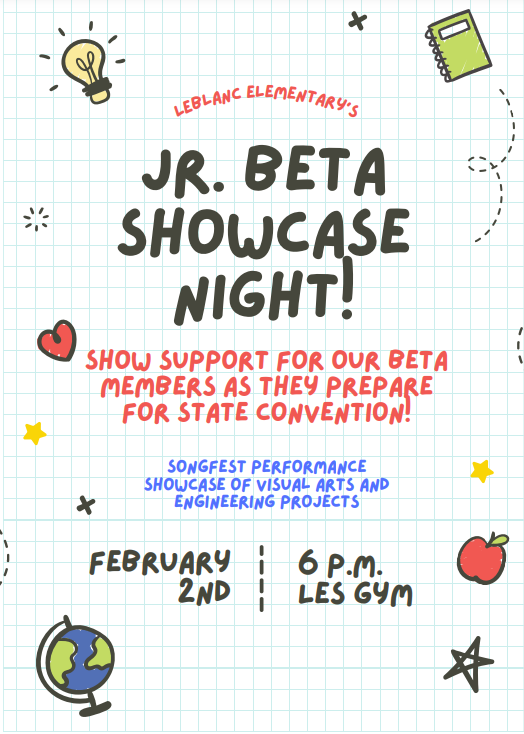 We can't wait to meet our incoming French Immersion Kindergarten families Tuesday night at 6pm in the LES Library! 🤩 We are so proud of our French Immersion program and are so excited to see continued growth! 🇫🇷 🇧🇪 🇺🇸 All incoming Vermilion Parish Kindergarten students are invited to join the program! Satellite bus stops are provided to allow all VPSB K students the opportunity to help sustain our French culture here in South Louisiana! 🚌 LeBlanc Elementary has a culture like no other! Come by tomorrow night to find out more about the VPSB French Immersion program! 💚💛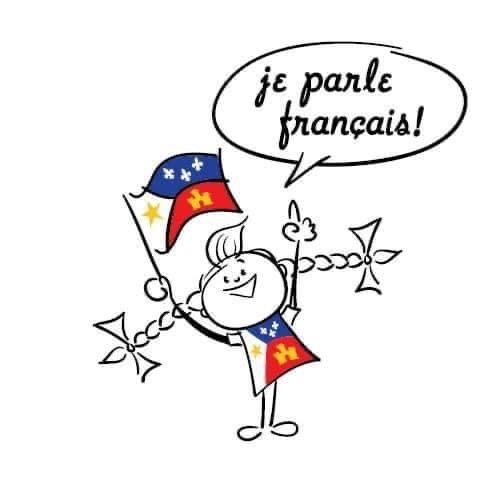 Lion List - Week of 1/16/23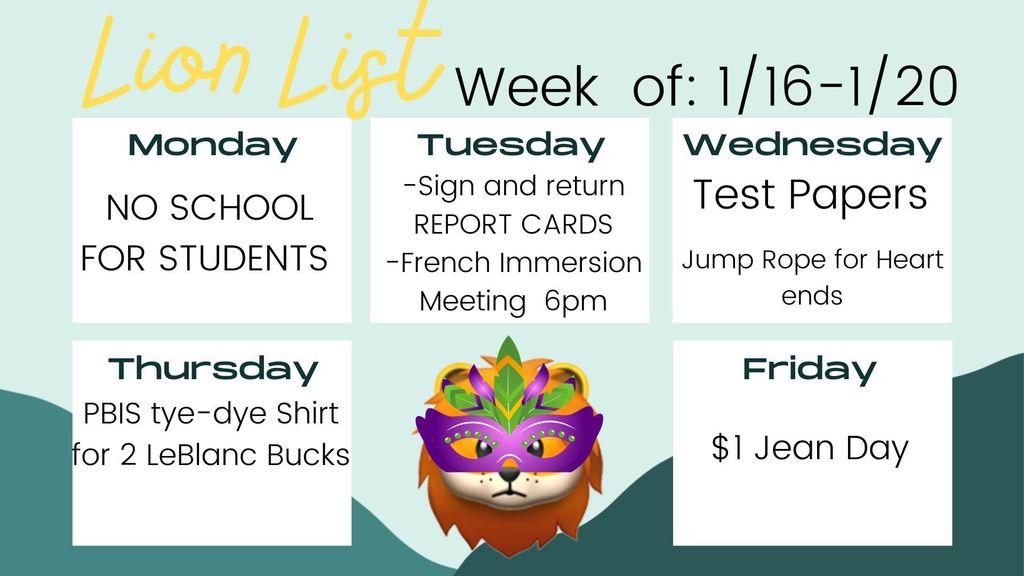 Lion Library News!!!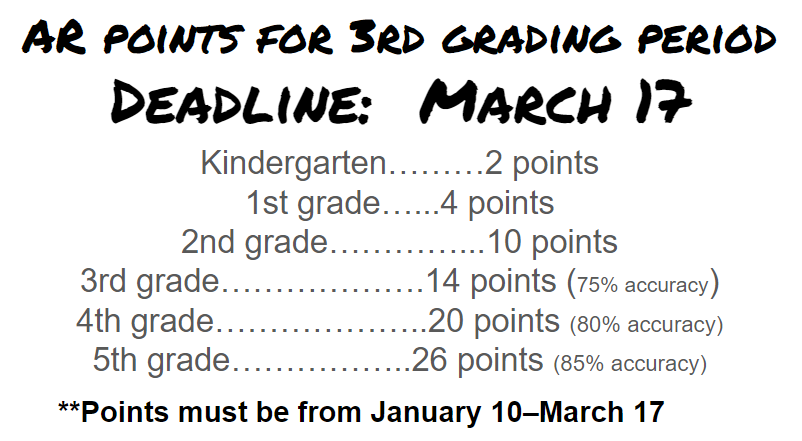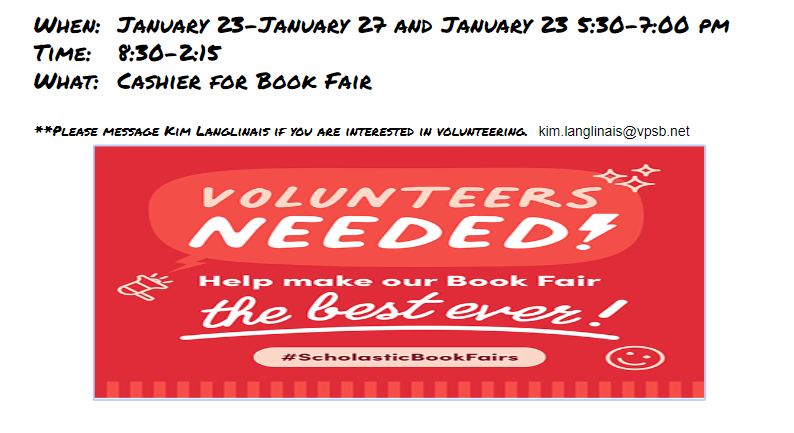 Welcome Back Lions!! We can't wait to see you on Tuesday!!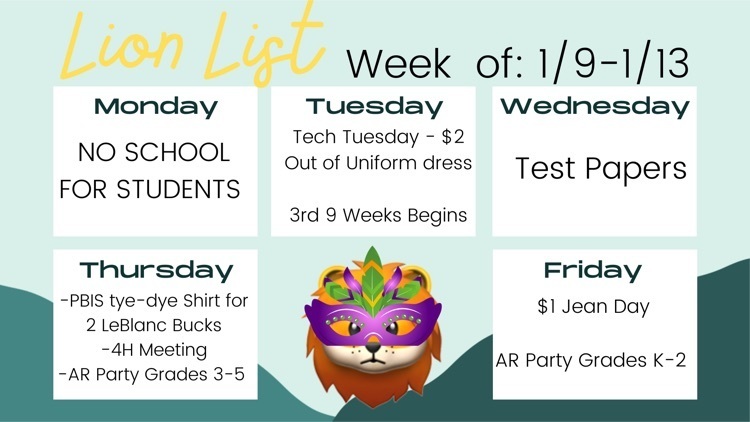 Menus for the month of January are now posted on the VPSS Website.

Congratulations to Mrs. Mary Delcambre, LES Support Person Of The Year! Your contributions to our school are endless! Thank you for your years of dedication!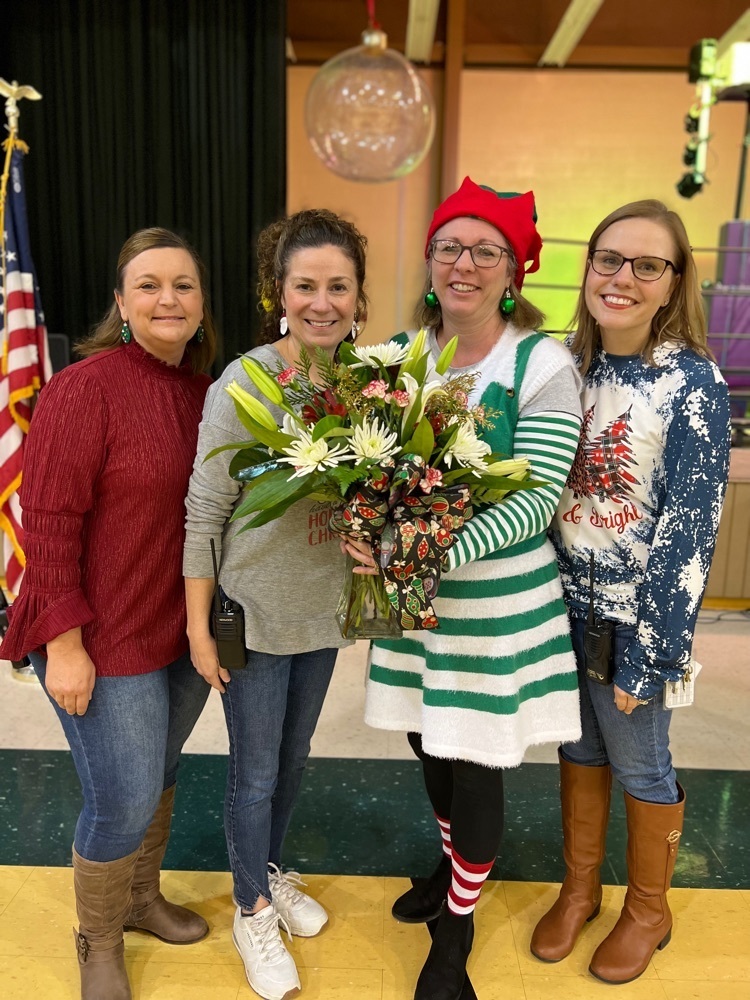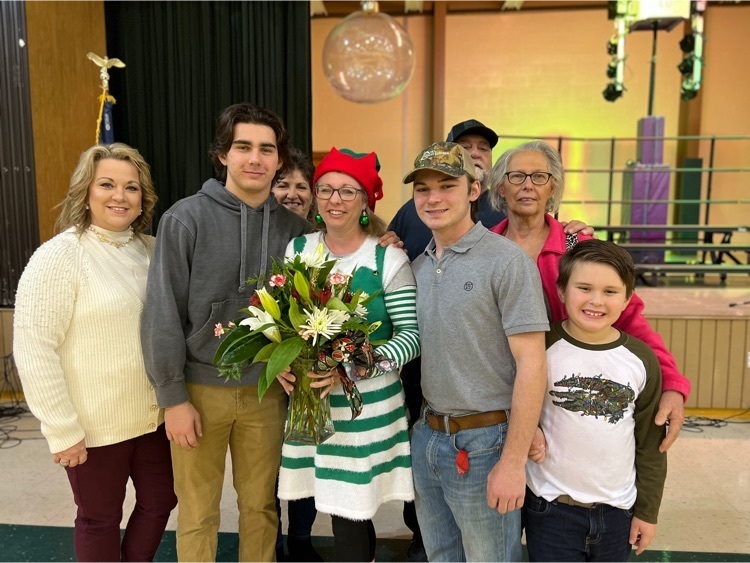 School for Friday is cancelled.

Please plan accordingly!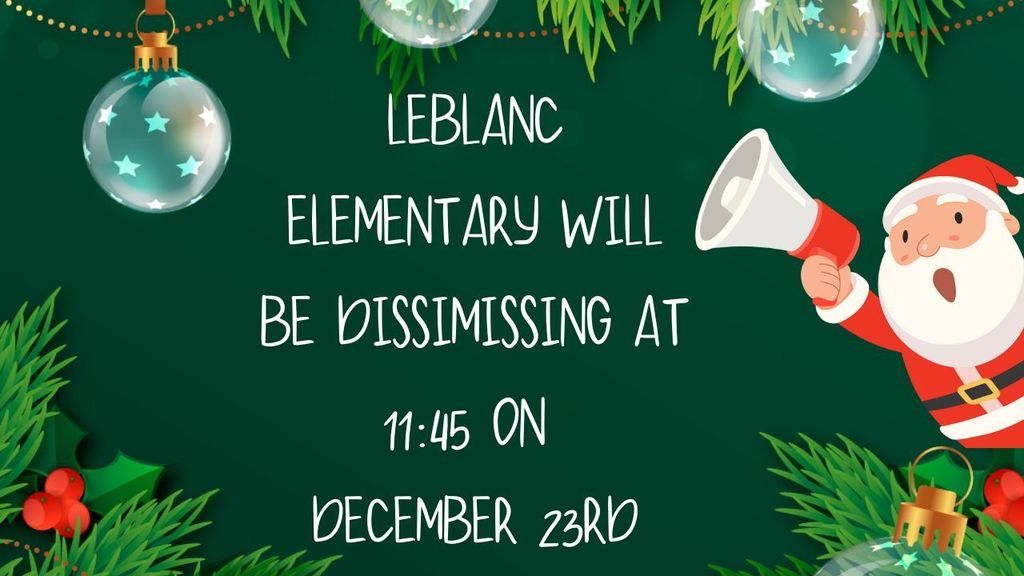 Our choir, fiddle, and band students look forward to performing for you tonight at 6pm!