🟢🟡Today is a big day!! Our Lion Leaders are so excited to share their culture and leadership skills with our invited guests! We look forward to watching them shine in their leadership roles! Team LeBlanc, ALLONS! 🟡🟢

Early Dismisaal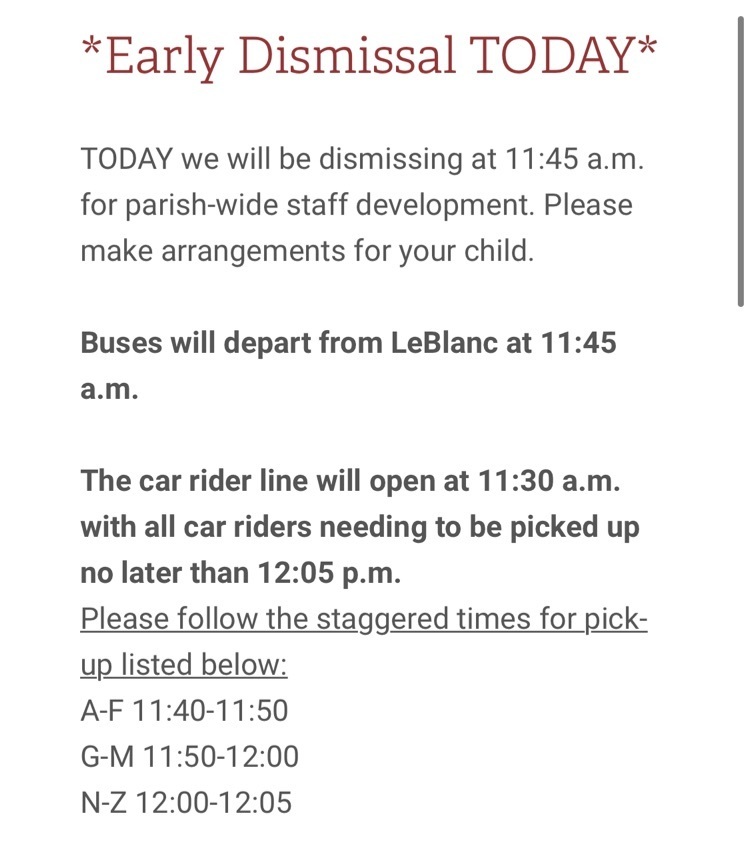 A message for Mr. Byler: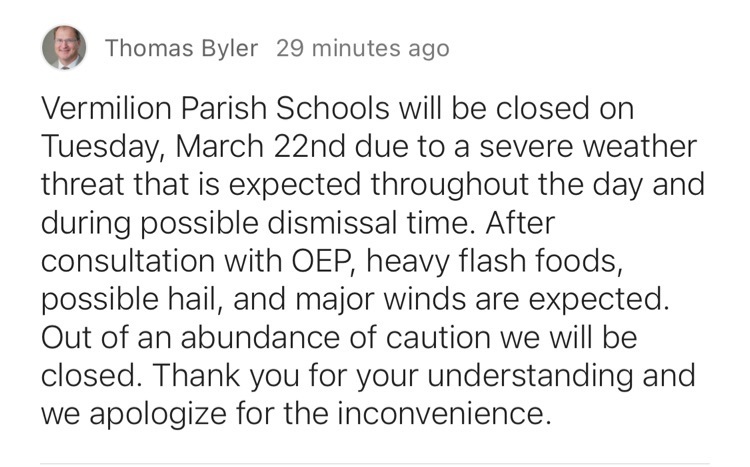 It's an exciting week here at LeBlanc! Our friends from the VPSB Technology Department and AXI Education Solutions are here install new ActivPanels in all classrooms! We are so excited to welcome this new technology and offer our students engaging learning environments!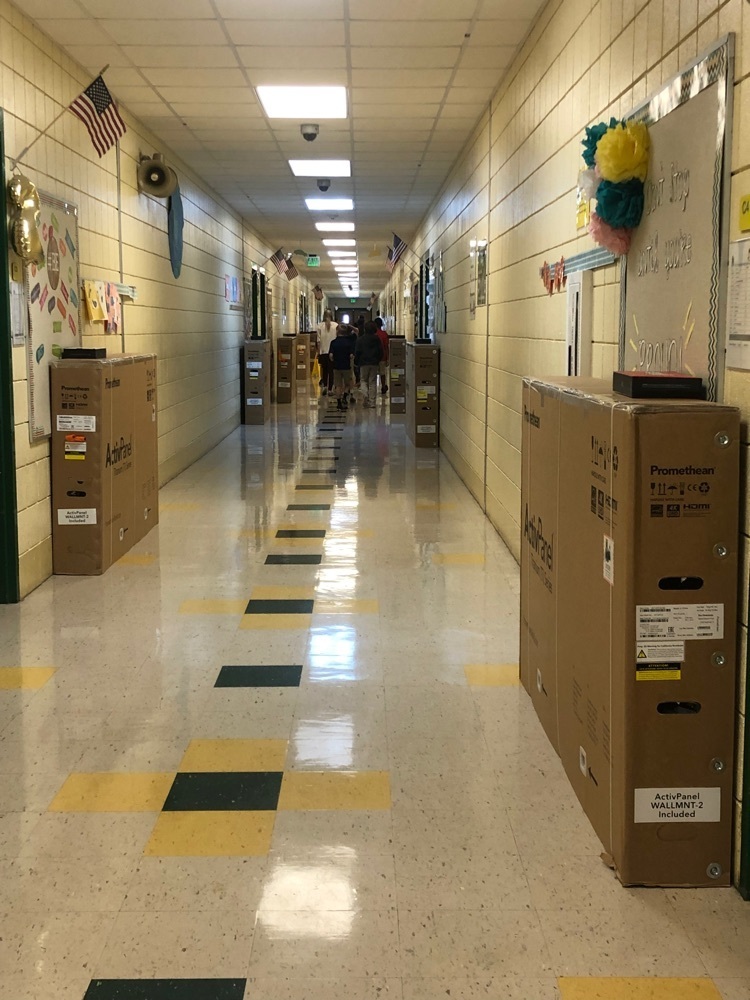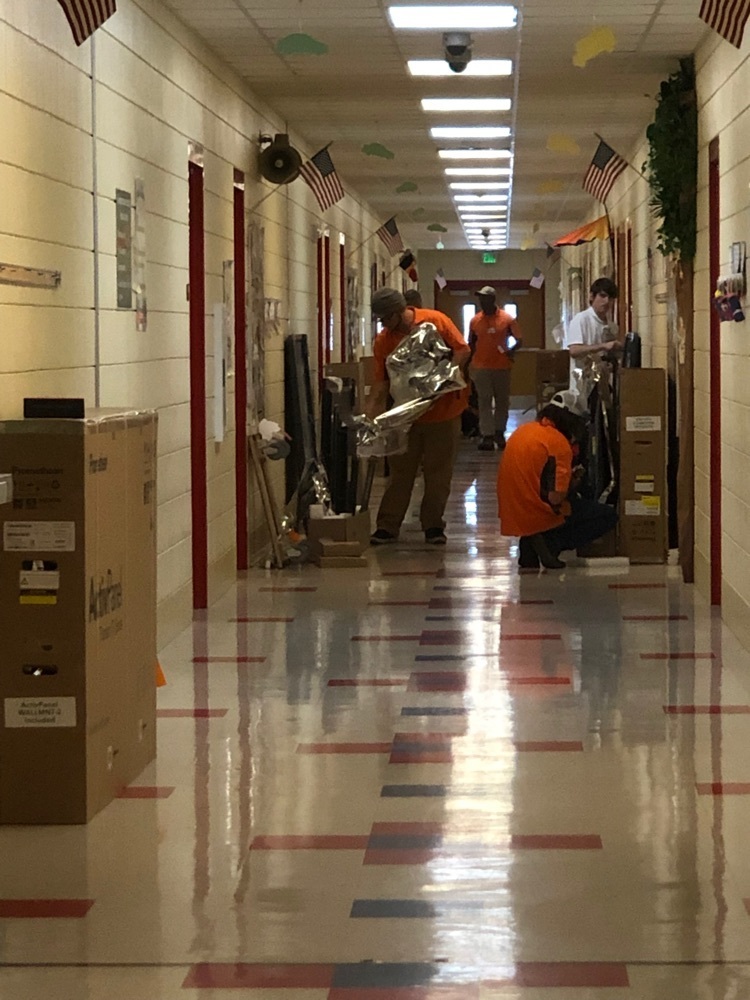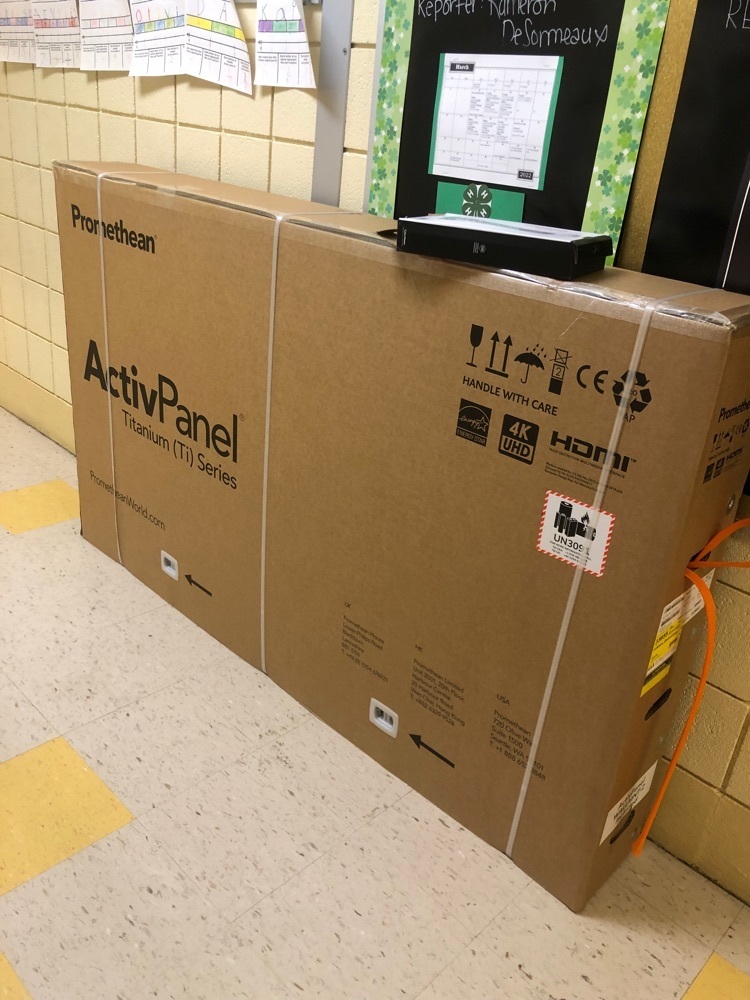 Wow!!! Thank you all for supporting our school!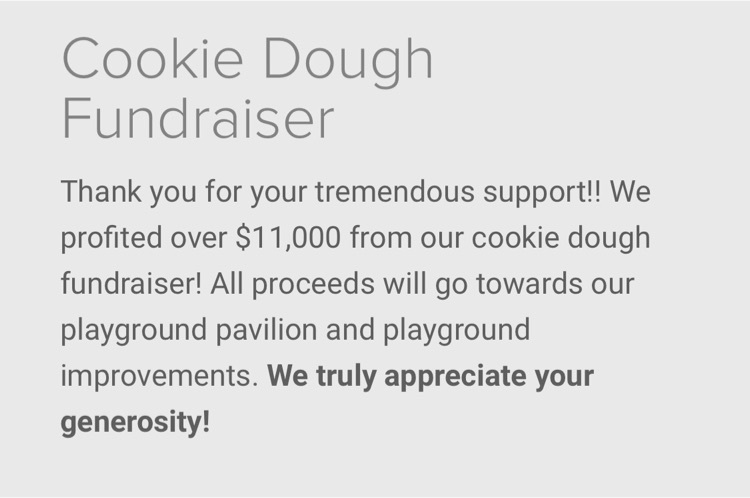 Lion List: Week of 3/21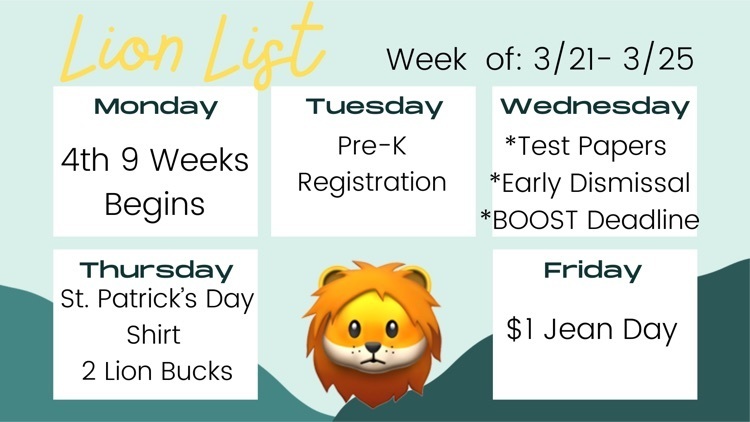 Mrs. Wirtz 2nd grade class made a goal for each student to earn at least one point in AR and they met their goal!!! They were rewarded with donuts!!! Way to ROAR 2nd graders!!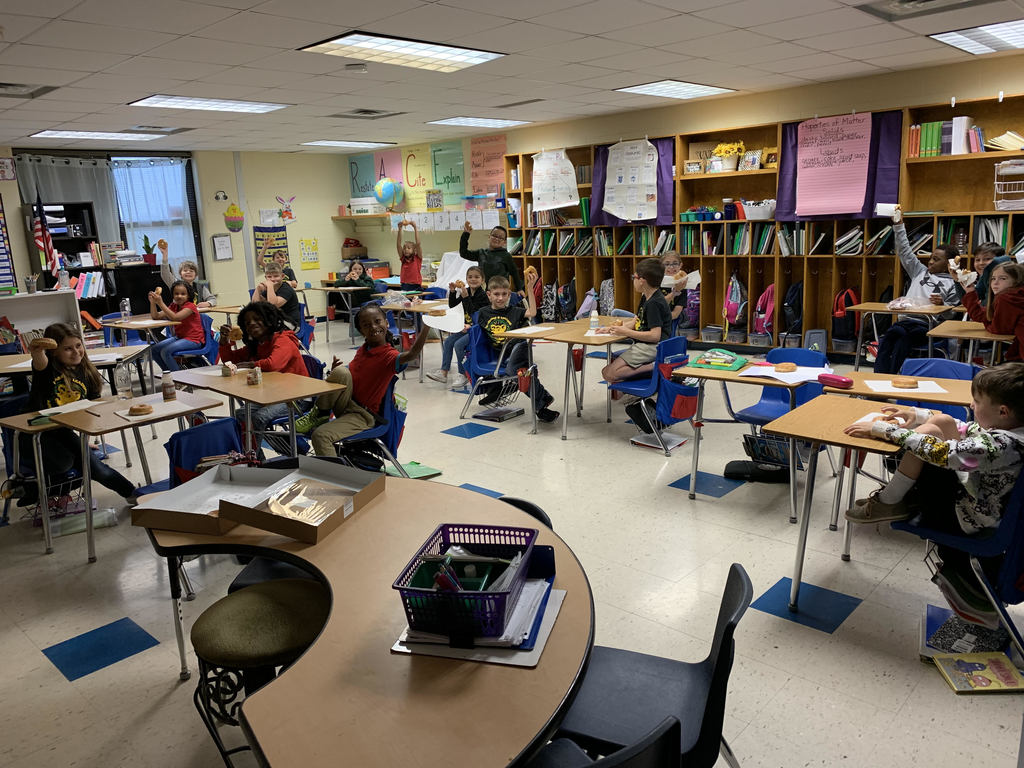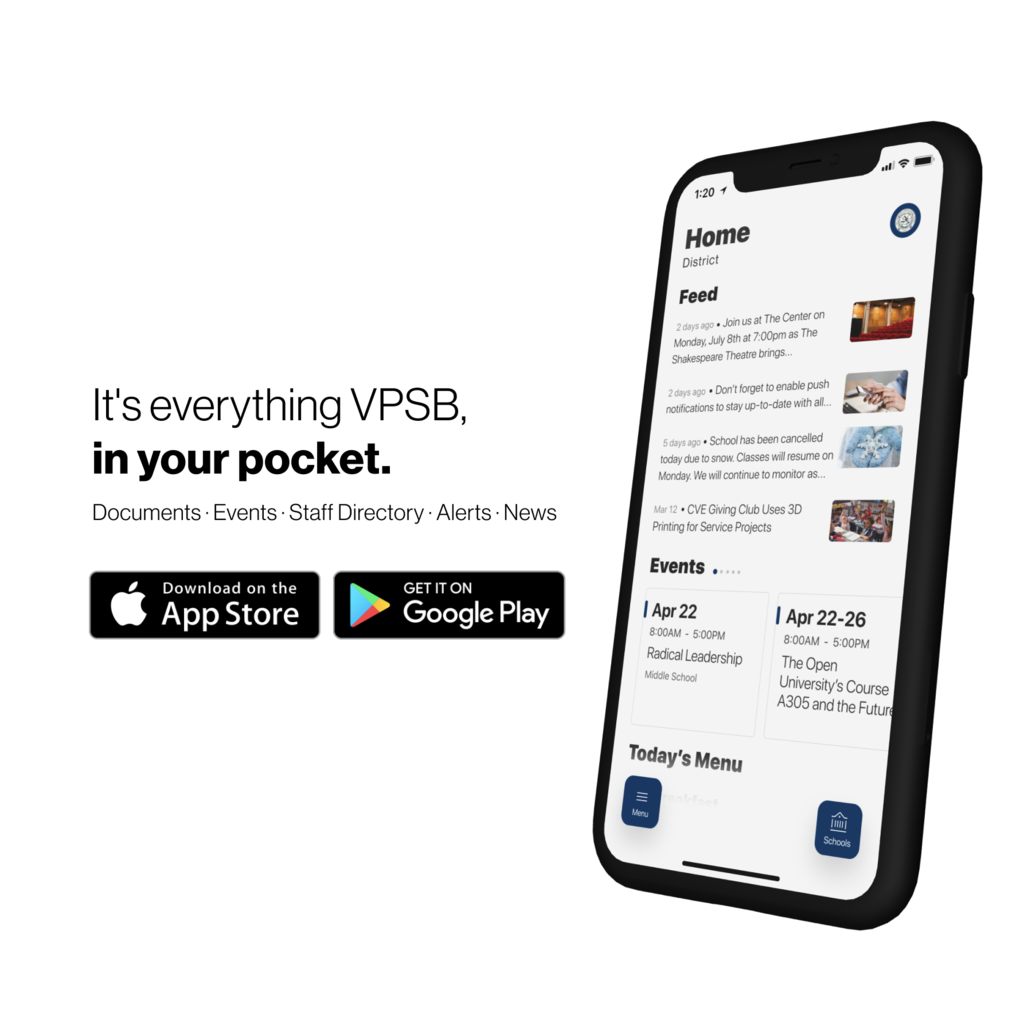 At Leblanc Elementary, we believe that every person can become a leader! We can achieve this as a community through learning and using the 7 Habits of Highly Effective People both at home and at school. We invite you to participate in our BINGO activities to help with our learning! You can complete the cards virtually via Google Classroom or on the paper cards that were sent home. Students who turn in a completed BINGO card will receive a Free Dress Coupon and an entry into a drawing for a Family Game Night Basket! Click on the following link to play LIM BINGO:
https://docs.google.com/presentation/d/1CANlCRaYmkBWJZy8SNYQdSBv7RNo4N7Mu11EpUJQE1A/copy

Lion List: Week of 3/14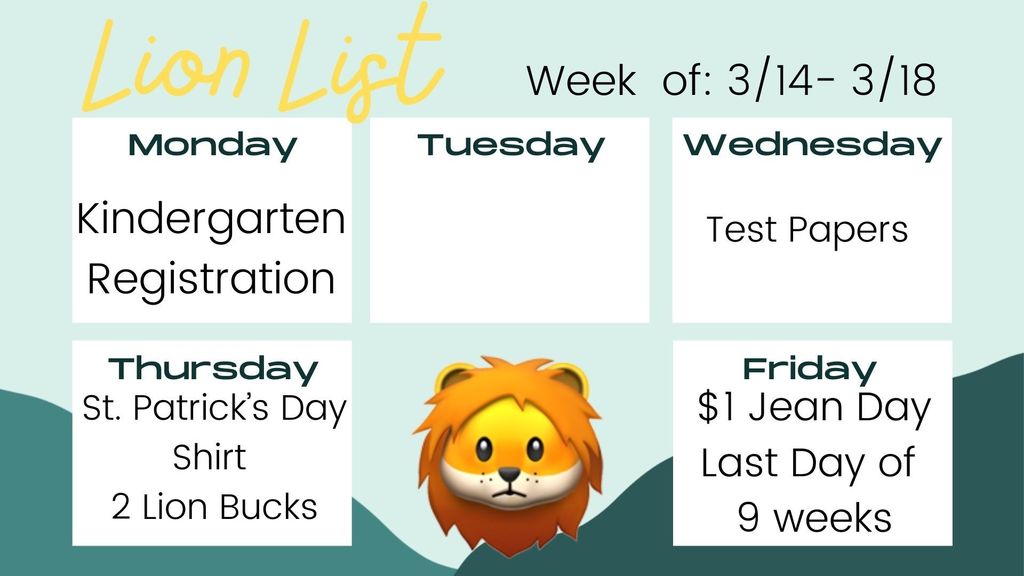 March Calendar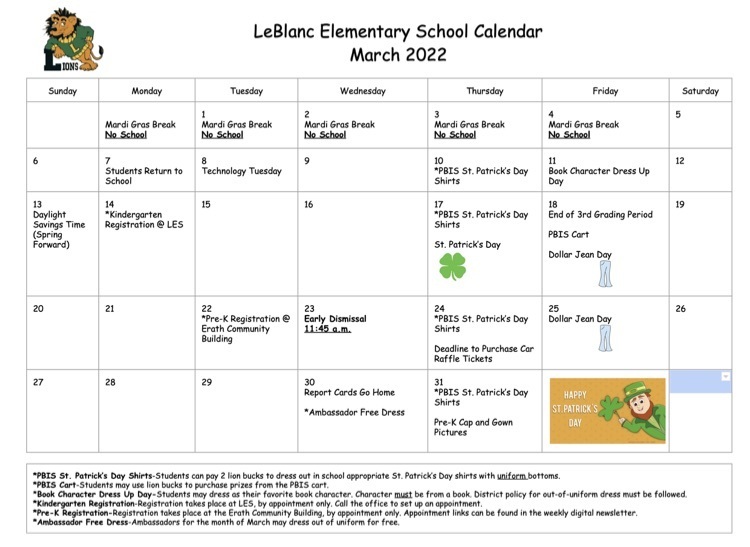 Lion List Week of 3/7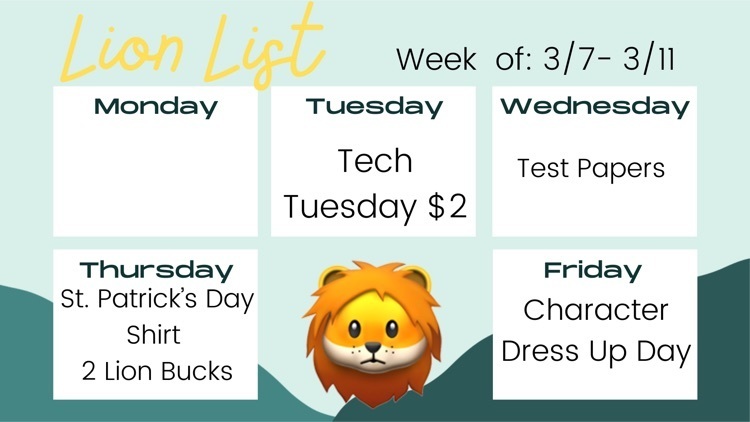 Happy Mardi Gras! 💜💚💛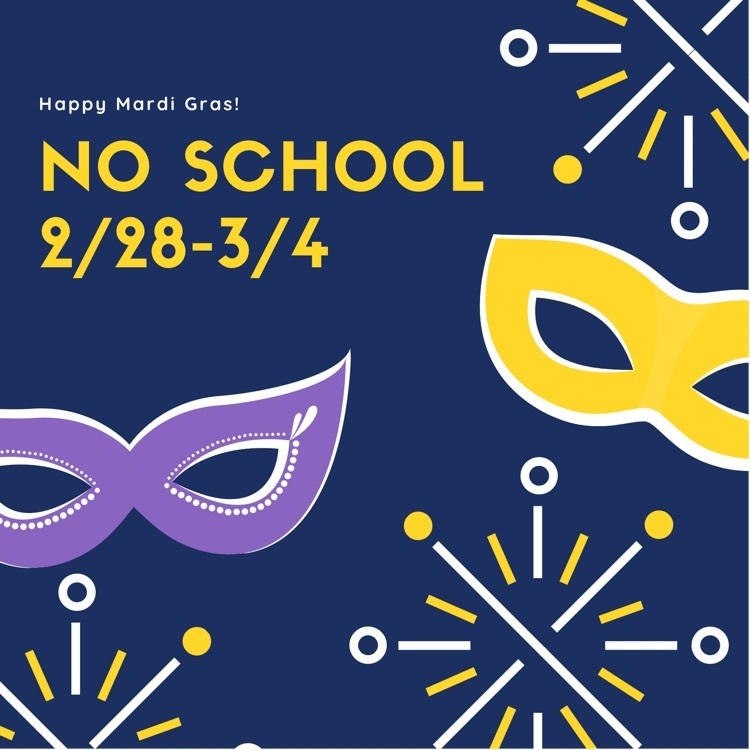 School Bus Mask Mandate UPDATE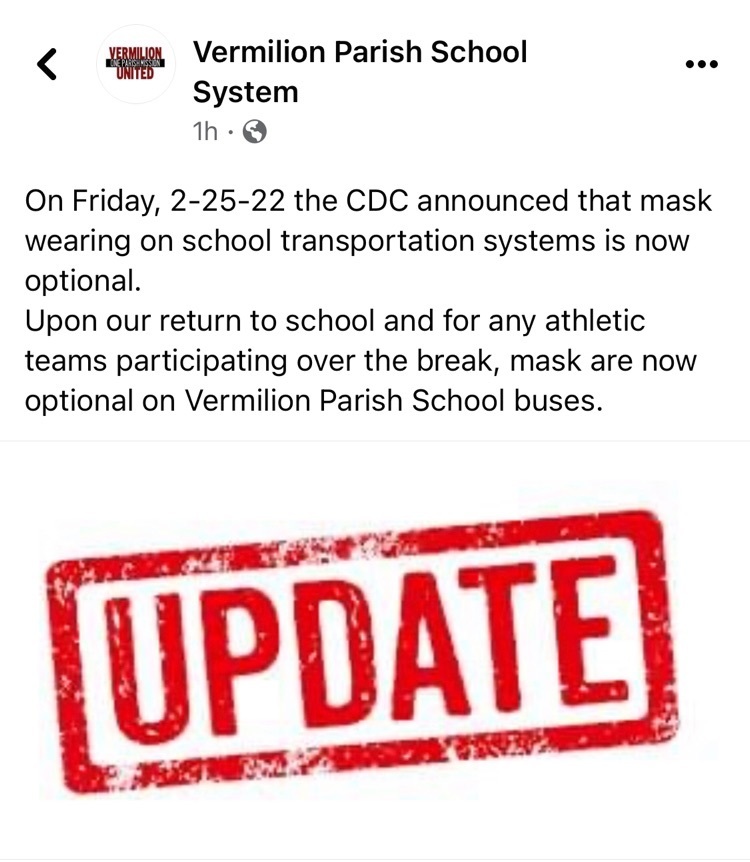 Toot Toot! Beep Beep! It's CAR RAFFLE time again!!! *Our goal this year is to sell 1000 tickets! If we reach this goal, every student who sells one ticket will get to participate in the HUMAN ICECREAM SUNDAE! They will get to choose one icecream sundae topping to fling at an adminstrator! *Sell 2 tickets: Free Dress (week of April 4-8) *Sell 5 Tickets: Free Dress for the entire month of April Let's make this our BEST Car Raffle ever!!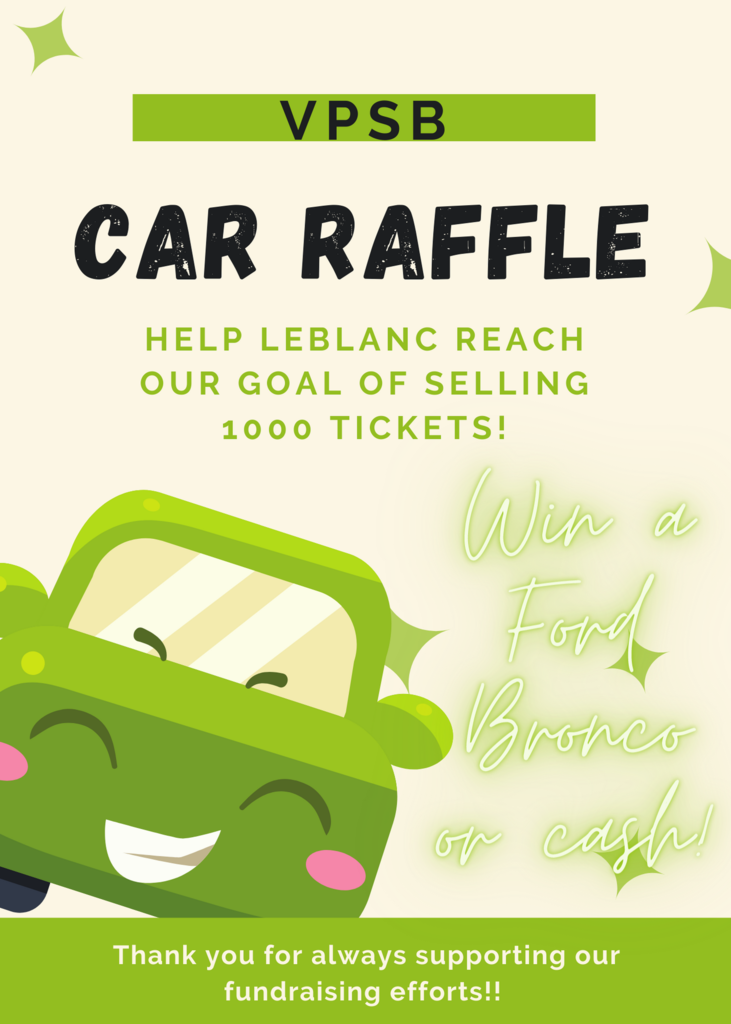 The Book Fair is in full swing and, as usual, Mrs. Langlinais has gone above and beyond to get our kiddos excited about reading! We 💚 Book Fair Week!!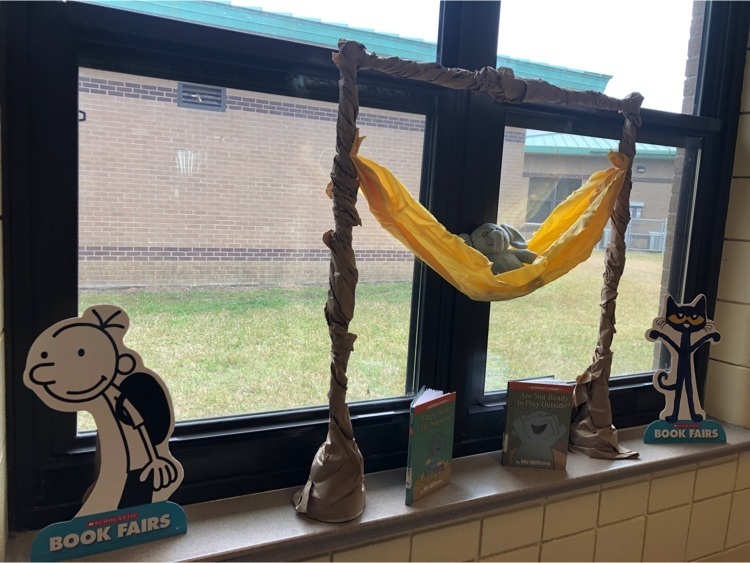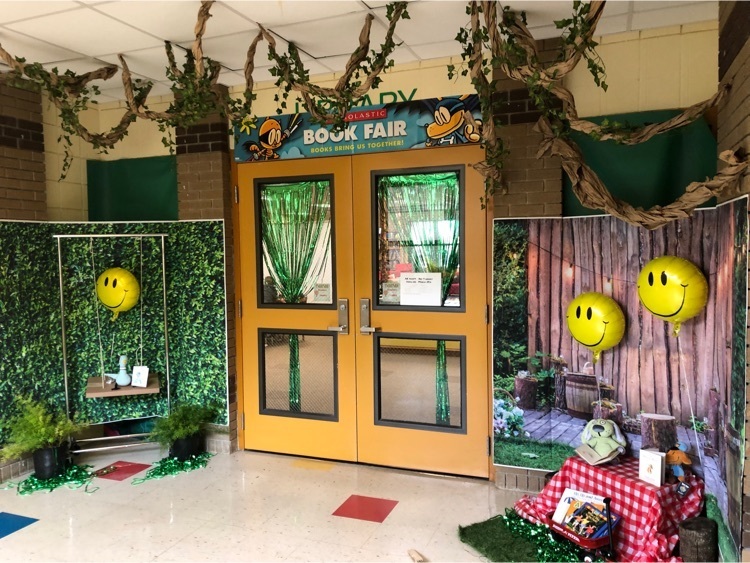 IT'S BOOK FAIR WEEK! 🤩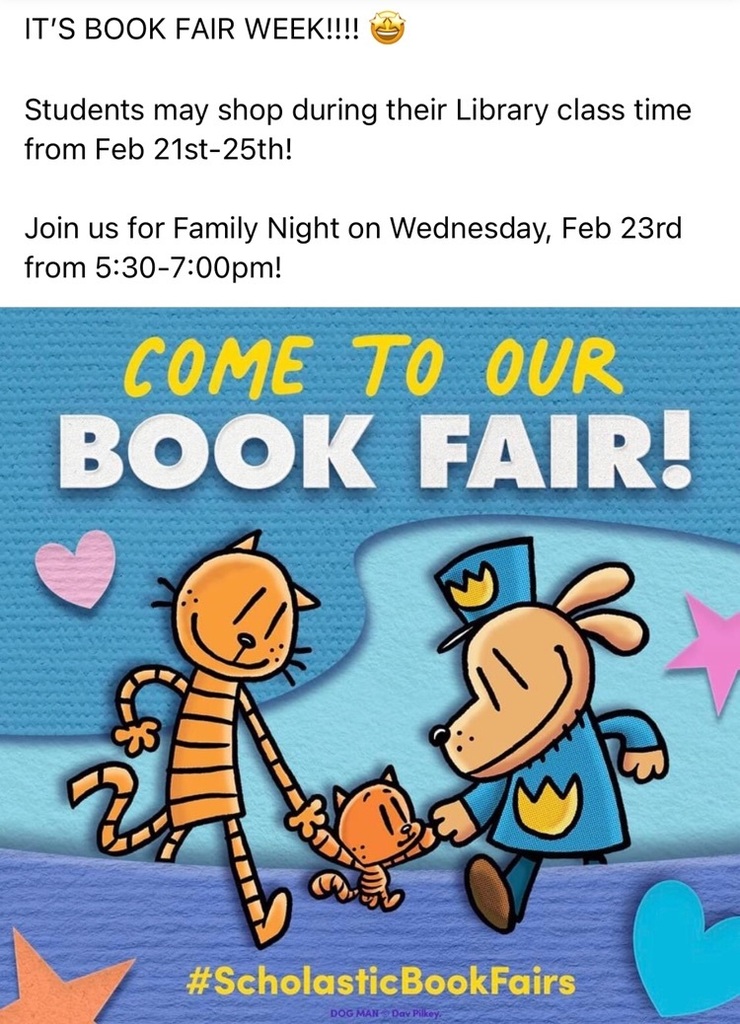 We are looking forward to an exciting week!! Please refer to flyers for details for each specific event. Looking ahead: Mardi Gras Break - No School February 28th - March 4th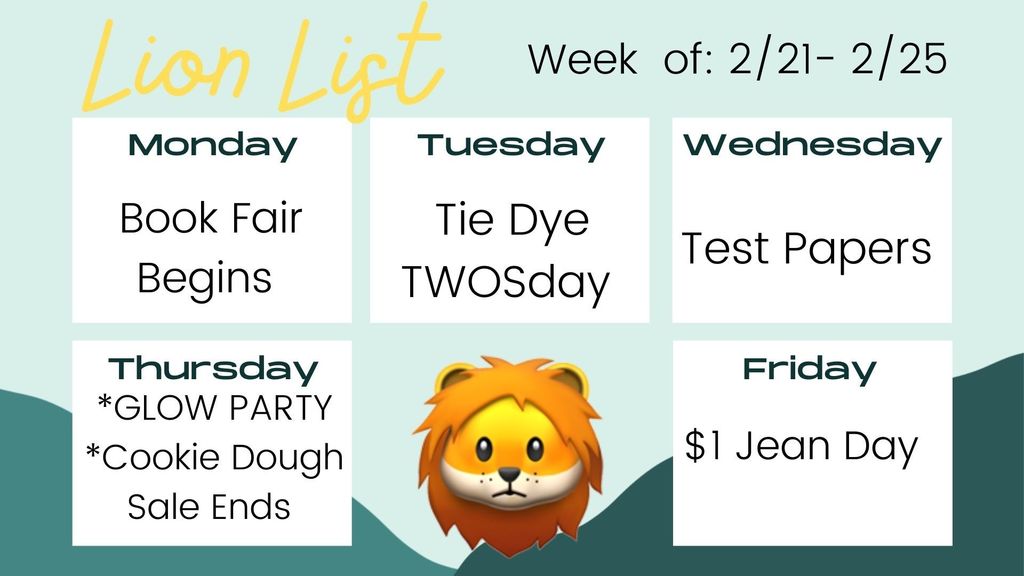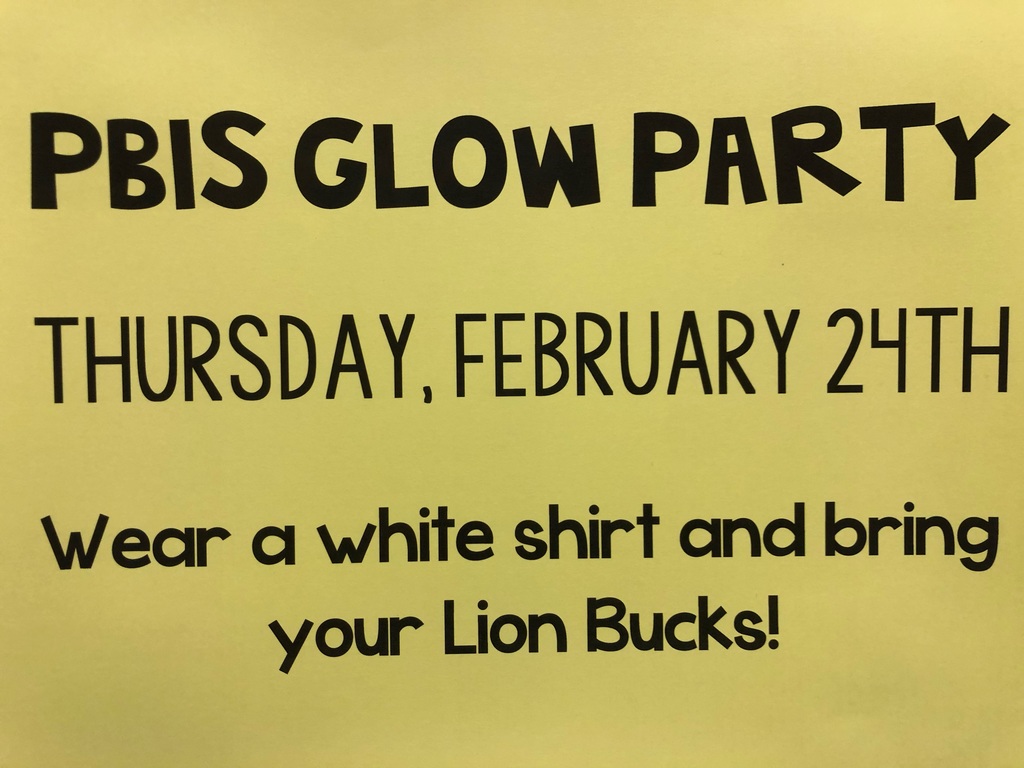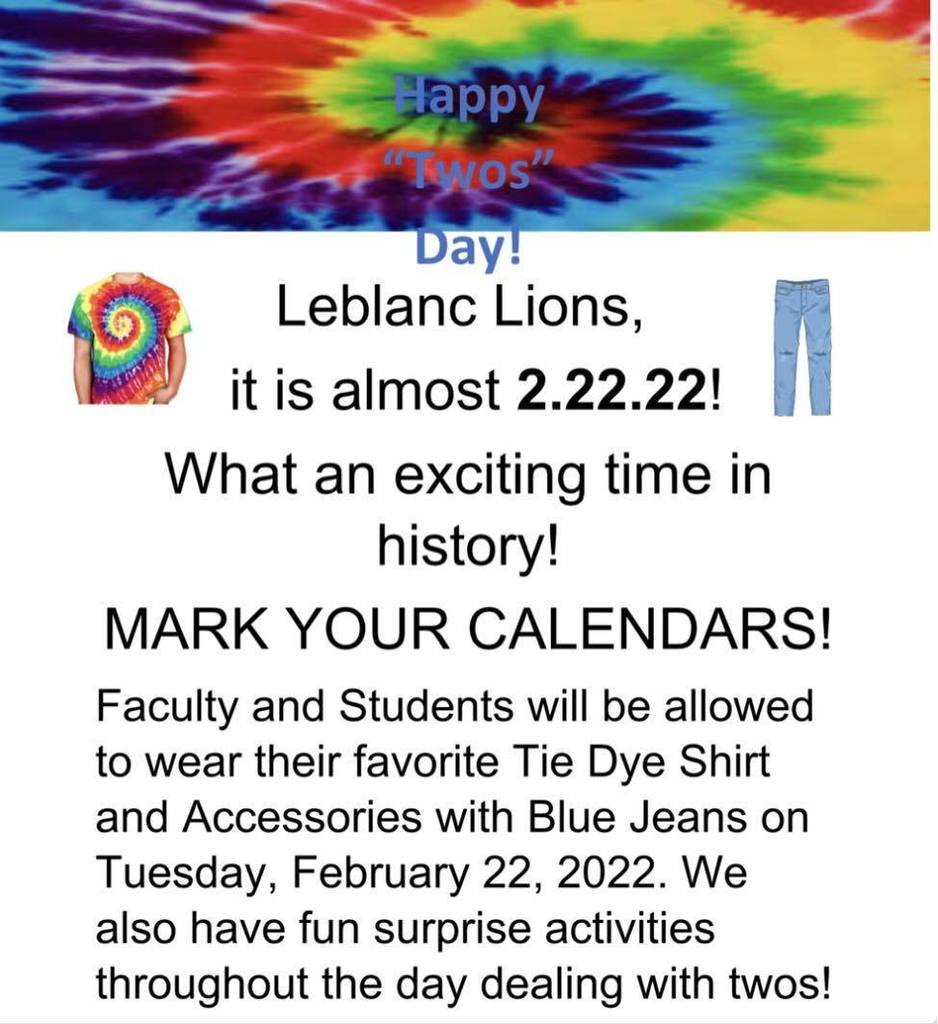 Our LES BOOK FAIR is coming up!! Shop with us February 21st-25th! Family Night will be held on Wednesday Feb 23rd from 5:30-7:00pm. Students can also shop during their Library class time during the week! 📚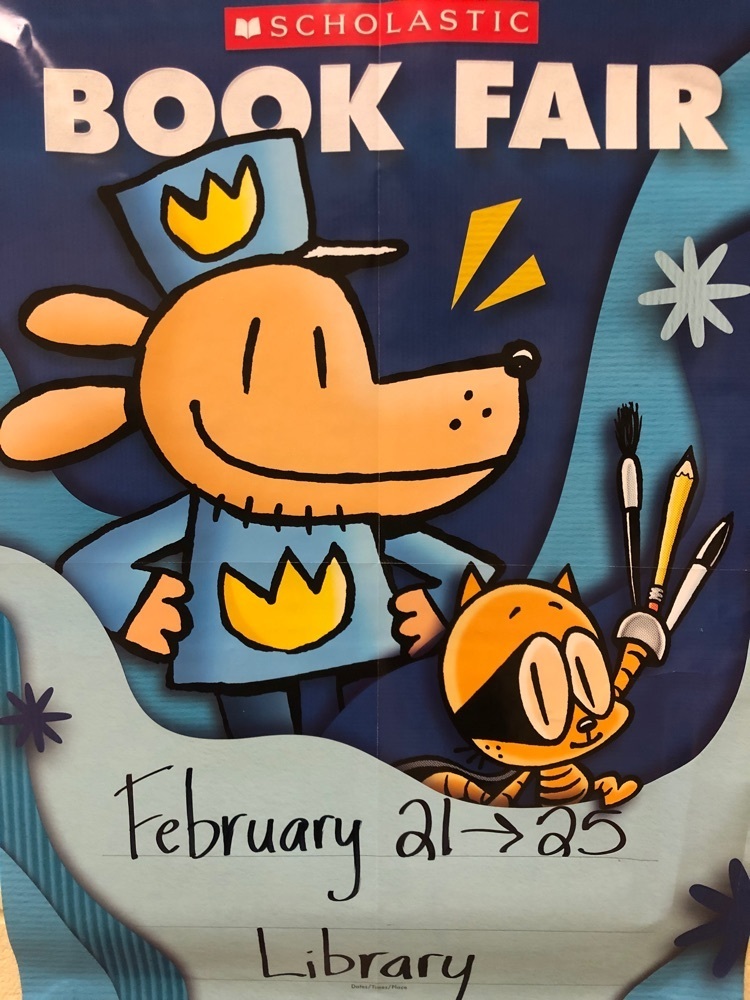 Let's get ready to GLOW!!!